Famously Dead A-Z:

Cause of Death:
View information about Dale Earnhardt's death here on famously-dead.com. You can view information about Dale Earnhardt's death and other famous deaths. You can view by name or by cause of death. We also have included the most popular famous deaths.
Dale Earnhardt's Death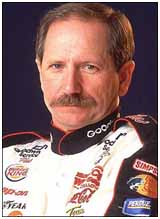 Dale Earnhardt
Race Car Driver
April 29, 1951
February 18, 2001
Car crash
He's the superstar of an auto racing dynasty and is considered one of NASCAR's best ever, winning 76 races during a career that began in 1975. But it was a final lap crash in one of the premier NASCAR events, the 2001 Daytona 500 that killed him.
Dale Earnhardt was born in Kannapolis, North Carolina. He was the son of Martha Coleman and Ralph Lee Earnhardt, himself a NASCAR driver.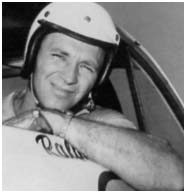 His dad didn't want Dale to follow in his footsteps, but Dale dropped out of high school and went on to a driving career of his own. (Ralph died of a heart attack while working under his car in September, 1973.)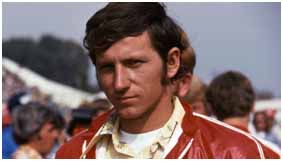 Dale's first professional race came in 1975 at the Winston Cup. (The Winston Cup series was later renamed and it's currently the Sprint cup series.)
Besides his impressive victory record, Dale will always be remembered for the Number 3 Car, primarily black with bold red and silver trim. That Number 3 continues to be one of the most famous logos and North American car racing.

The 2001 Daytona 500 was held on February 18th. Earnhardt started in seventh place and was involved in a final lap crash. His car was turned from behind after hitting the one driven by Sterling Martin, slammed nose-first in the wall and into the path of Ken Schrader's car.
Earnhardt slid off the track and was taken to the local medical center after being pulled from his car. He was pronounced dead of head injuries. Accusations of seat belt failure resulted in the resignation of Bill Simpson from the company bearing his name, it manufactured the belts.
Dale's honored in his hometown of Kannapolis were a street was named for him, Dale Earnhardt Boulevard. He also was a part owner of the local minor-league baseball team …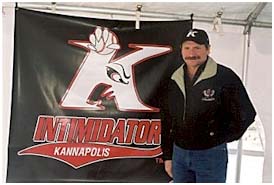 …and after his death, the team retired jersey number three in his honor. And a flag bearing the number 3 flies beyond the left-field wall during every home game.
For several years, NASCAR didn't use a Number 3 car, but in late 2013 it was decided that Richard Childress Racing would bring the Number 3 used by Earnhardt back for the 2014 Sprint Cup Series.
Dale Earnhardt is buried on his family estate in Iredell County, North Carolina
His motorsports legacy continues, with his son, Dale Earnhardt, Junior...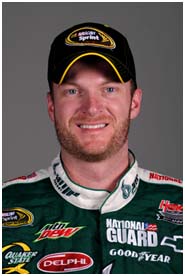 Along with grandsons Jeffrey Earnhardt…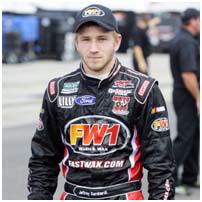 …and Bobby Dale Earnhardt.