Famously Dead A-Z:

Cause of Death:
View information about Cortez Kennedy's death here on famously-dead.com. You can view information about Cortez Kennedy's death and other famous deaths. You can view by name or by cause of death. We also have included the most popular famous deaths.
Cortez Kennedy's Death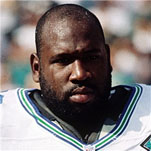 Cortez Kennedy
Football
August 23, 1968
May 23, 2017
Undisclosed
The life and death of Cortez Kennedy:
In football, the term sudden death most often means an overtime period in which the first team to score wins the game. Unfortunately, for this eight time all star player and member of the Pro Football Hall of Fame it's the way his life ended in Orlando, Florida.
Cortez Kennedy was born and raised in Arkansas. His birthplace was in the town of Osceola but he grew up in Wilson, Arkansas. He graduated high school there and went on to Northwest Mississippi Community College before winning football scholarship to the University of Miami.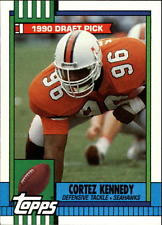 He was an All-American player in 1989 and became a member of the University of Miami's Sports Hall of Fame in 2004.
He was the third overall pick in the 1990 NFL draft, chosen by the Seattle Seahawks. But he held out for the best deal and signed his contract only two days before the beginning of the season.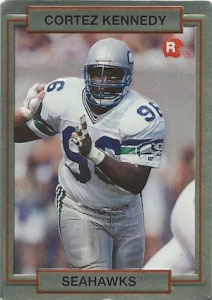 Kennedy played his entire career (all 11 years_ with the Seahawks, starring as a defensive tackle. In addition to his invitation to eight Pro Bowls, he was the Best Defensive Player of The Year in 1992.
He was inducted into pro football's Hall of Fame in 2012.
The Seahawks retied his number 96 in 2012.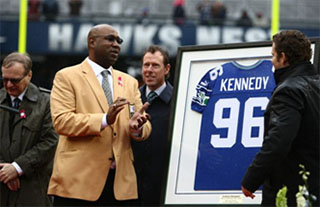 When he retired as a player he worked as an adviser for the New Orleans Saints.
But death came suddenly in the spring of 2017 when Kennedy was only 48 years old. Police say he died alone and it may take 10 to 12 weeks before toxicology results can pin down the cause of his death.
Pictured here with daughter Courtney…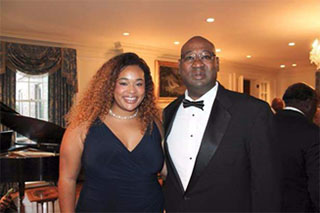 …Cortez was also survived his ex-wife, Nicole Sanders.