Famously Dead A-Z:

Cause of Death:
View information about Arnold Palmer's death here on famously-dead.com. You can view information about Arnold Palmer's death and other famous deaths. You can view by name or by cause of death. We also have included the most popular famous deaths.
Arnold Palmer's Death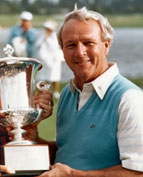 Arnold Palmer
Golf
September 10, 1929
September 25, 2016
Heart Disease
The life and death of Arnold Palmer:
They called him "The King", although he didn't care for the nickname much. And this King had his own legion of fans who called themselves "Arnie's Army", who watched him on TV as it was growing into the nation's number one medium, thus propelling him as the number one golfer of his time. In the process, he transformed the game itself into something every man, not just the wealthy, came to enjoy. And his down to earth personality made him one of America's most popular athletes, and one of the richest too.
Arnold Daniel Palmer had humble beginnings, born in Latrobe, Pennsylvania. His mother was Doris Morrison and his father was Milfred "Deacon" Palmer, pictured here in his later years with his famous son.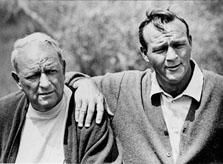 His dad tended a local golf course and young Arnold helped him at work…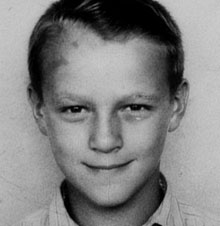 …and learned the game of golf from his father, who later became the club pro.
Arnold went to Wake Forest College on a golf scholarship but left school to join the Coast Guard, where he continued to master his golfing skills. He won the 1954 U.S. Amateur title and celebrated his first tour win a year later at the 1955 Canadian Open.
His first major title was at the 1958 Masters Tournament and his risk taking style on the course and friendly, down to earth manner made him an instant fan favorite.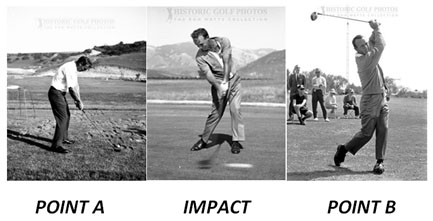 He won some of golf's biggest titles – except for the Grand Slam which entailed winning the Masters, the U.S. Open, the Open Championship and the PGA Championship all in the same year. He won the component tournaments ten times.
And when younger rival Jack Nicklaus burst onto the scene, Arnie's Army still made him the most popular golfer, although Nicklaus won more major titles.
In 1967, he became the first man to win one million dollars in career earnings on the PGA Tour. He earned an estimated thirty million dollars off the course in 2008 and was awarded the Presidential; Medal of Freedom in 2004 and the Congressional Gold Medal in 2009.
Photogenic and telegenic, he was a familiar face on magazine covers as well as on TV.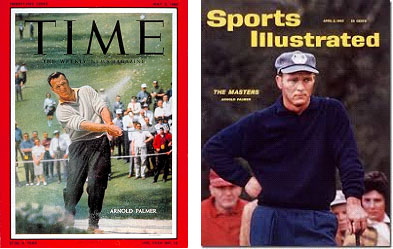 But Palmer's personality propelled him in the endorsement world, and he name and brand could be seen on everything from car dealerships to wine to golf courses and more.

He popularized a drink named after him – iced tea and lemonade and put his brand on that too.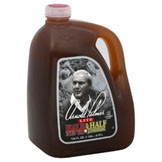 He also developed the Golf Chanel on cable TV.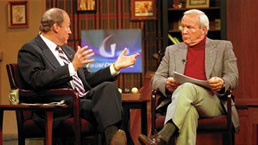 …and year's after his competed into his final tournament, he was still the third highest earner on the PGA Tour behind Tiger Woods and Phil Mickleson because of his business savvy.
He and his first wife Winifred Walzer Palmer married in 1955…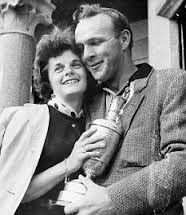 and they had two daughters, Peggy and Amy.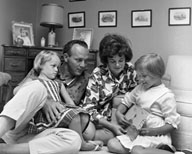 But Winnie Palmer died in 1999 from complications from ovarian cancer.
Arnie later married Kathleen Gawthrop in 2005.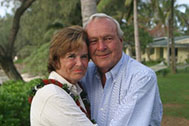 They were married until the day he died.
An avid pilot, the regional airport in Latrobe, Pennsylvania's named after him and Palmer was one of the original thirteen inductees into the World Golf Hall of Fame in 1974.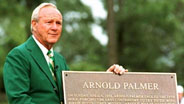 Arnie made his last appearance at the Master's Tournament in April, 2016…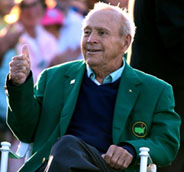 …and he died in his Pittsburgh home a few weeks after his 87th birthday, after battling heart disease.