Famously Dead A-Z:

Cause of Death:
View information about Anthony Mason's death here on famously-dead.com. You can view information about Anthony Mason's death and other famous deaths. You can view by name or by cause of death. We also have included the most popular famous deaths.
Anthony Mason's Death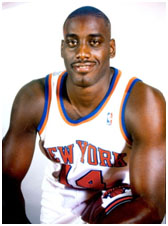 Anthony Mason
Basketball
ADecember 14, 1966
February 28, 2015
Heart Attack
The life and death of Anthony Mason:
He played for half a dozen teams in the National Basketball Association, including the Denver Nuggets and…

But he's best remembered as a member of the New York Knicks…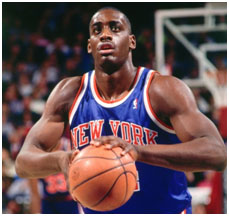 …earning the league's Sixth Man Award in 1995.
Born Anthony George Douglas Mason grew up in the New York City area and went to high school in Queens, starring on the basketball team at Springfield Gardens High School. From there he went to Tennessee State University and was drafted by Portland in the 1988 NBA draft.
His 1991 trade to the Knicks – coached by Pat Riley…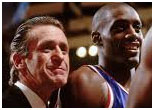 …helped Mason blossom….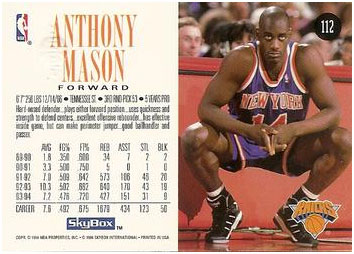 The 6' 7" forward was a fan favorite on and off the court, especially liked for his habit of having words shaved into his hair.
Long retired from playing, at the age of 48, Mason suffered a massive heart attack and was diagnosed with congestive heart failure.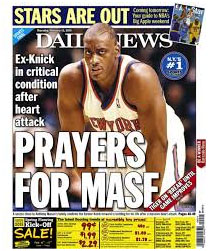 Despite multiple surgeries in a futile event to save his life, he died a few days later in Manhattan. Services were held for Anthony on March 5th and 6th in his native Queens, New York.