Famously Dead A-Z:

Cause of Death:
View information about Teddy Pendergrass's death here on famously-dead.com. You can view information about Teddy Pendergrass's death and other famous deaths. You can view by name or by cause of death. We also have included the most popular famous deaths.
Teddy Pendergrass's Death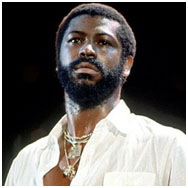 Teddy Pendergrass
Singer
March 26, 1950
January 13, 2010
Respiratory Failure, Colon Cancer
The life and death of Teddy Pendergrass:
An R&B/soul singer, he also wrote songs and rose to fame as lead singer of Harold Melvin and the Blue Notes in the 1970's. He then launched a successful solo career at the end of the decade. In the early '80's, he was involved in a serious car crash that left him paralyzed. However, he was still performing a quarter century later.
Born Theodore DeReese Pendergrass in Philadelphia, he was the only child of Jesse Pendergrass and his wife, Ida Epps. His father left when Teddy was still very young and was murdered when Teddy was only 12.
Growing up in Philly, Teddy sang in church and his dreams of being a pastor were fulfilled at the age of ten when he was ordained a minister. He also pursued more youthful pursuits, splitting time between drum lessons and junior deacon at his church. He dropped out of high school in the eleventh grade to pursue his musical career.
In 1970, he joined Harold Melvin's group as a drummer, but when Teddy began singing along, Melvin…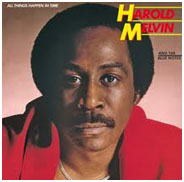 …made him the group's lead singer.
In 1972, the group released its first single "I Miss You", followed by their first mainstream hit, "If You Don't Know Me By Now." That song was originally intended for Patti LaBelle but she couldn't record it because of scheduling conflicts. Teddy and Patti got to know each other and developed a lifelong friendship.
The socially conscious single "Wake Up Everybody" was a big hit
So was "Bad Luck", which was written about the Watergate scandal.
By 1975, Teddy and Harold Melvin were having financial and personality conflicts.

Teddy wanted the group named after him, because he was the lead singer and everyone called him Harold! Besides, Harold held the purse strings. So, Teddy left the group in 1975, going solo.
He had some, like "I Don't Love You Anymore" and "Life Is a Song Worth Singing" and "Turn Off the Lights." And by 1977, his shows were packed with sell-out crowds. He had a lot of women fans and a tour was arranged where Teddy was portrayed as "the Black Elvis Presley".
But it started to unravel on March 18, 1982 when he lost control of his Rolls Royce on a Philadelphia street, hit a guard rail, crossed into the opposite traffic lanes and hit two trees. His passenger, a transsexual nightclub performer, walked away with minor injuries. Teddy suffered a spinal cord injury that left him paralyzed from the neck down.
However, three years later, he returned to the stage at the "Live Aid" concert in Philadelphia and from there kept performing and recording.
Here he is, wheel-chair bound, singing one of his early hits with Harold Melvin and the Blue Notes.
Although he announced his retirement from music in 2006 he briefly returned a year later to participate in Teddy 25, marking a quarter century from the date of his accident. He was also raising funds for his charity, The Teddy Pendergrass Alliance, founded to help people with spinal cord injuries. And to help aspiring performers, he founded the Pendergrass Institute for Music and Performing Arts.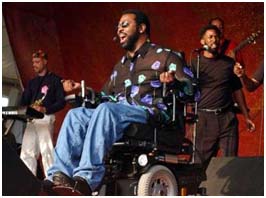 Teddy had three children - Tisha, LaDonna and Teddy II - and was married twice, to Karen Still and Joan Williams, pictured with him here.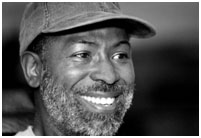 In 2009, he underwent successful surgery for colon cancer and was sent home to recover. However, he was back in the hospital a few weeks later with breathing difficulties and died of respiratory failure with his wife Joan at his side.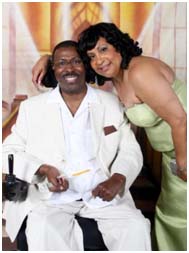 He's buried at West Laurel Hill Cemetery in Bala Cynwyd, Pennsylvania.