Famously Dead A-Z:

Cause of Death:
How did Sam Cooke die? Here on famously-dead.com, you can view information about Sam Cooke's death and other famous deaths. You can view by name or by cause of death. We also have included the most popular famous deaths.
Sam Cooke's Death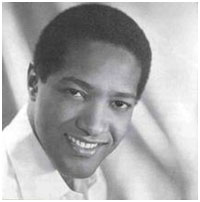 Sam Cooke
Singer
Januaryy 22, 1931
December 11, 1964
Shooting
The life and death of Sam Cooke:
He was a pioneer in soul music and had several crossover hits. But Sam Cooke died in his prime, gunned down by the manager of a flea-bag motel in circumstances that are still disputed.
Born Samuel Cook in Clarksville, Mississippi, he later added an "e' to the family name, to go down as an early star of the Rock 'N Roll Era.
He was one of eight children of the Reverend Charles Cook a Baptist minister, and his wife Annie Mae. The family moved to Chicago in 1933 where Sam attended the same high school Nat King Cole attended a few years before.
Cooke started singing when he was nine years old with his brothers and sisters in a group called The Singing Children. (One of his brothers, L.C. was a member of a doo-wop group, Johnny Keyes and the Magnificents). By the time Sam was 14; he was lead singer with the Highway QC's and went on to join a gospel group "The Soul Stirrers" as lead singer.
Sam's first pop single was "Lovable", a 1956 remake of the gospel song "Wonderful", recorded under the name Dale Cook.
A year later, Sam appeared on ABC's "The Guy Mitchell Show" after signing with Keen Records. His first release "You Send Me" spent six weeks at number one on the Billboard R&B chart.
Other big songs followed, including: Wonderful World…
…Chain Gang…Cupid…
…Twistin' the Night Away"…"Bring It On Home To Me", "(Ain't That) Good News" and what became an anthem of the Civil Rights Movement, "A Change if Gonna Come"".
Sam and his wife Barbara…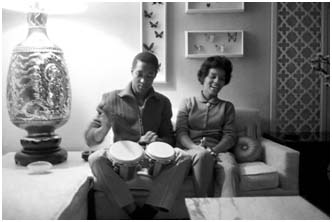 …had three children. It was a rocky relationship because of infidelities by both. And in 1963, things got a lot worse when their 18 month old son Vincent wandered away from his mother and drowned in the family swimming pool. Sam blamed his wife and slipped into a deep depression and escaped with out-of-town gigs.
Sam died at the young age of 33 in December 1964, at the $3 a night Hacienda Motel in Los Angeles.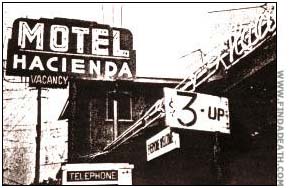 What happened is still in dispute, but certain facts are clear.
Sam met 22 year old Elissa Boyer…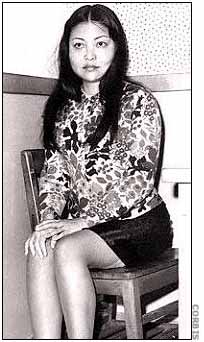 …at a Sunset Strip restaurant and later, after several drinks, they went to a local club called "PJ's" where they had a few more and then left together at around 2 a.m. No one knows for sure how they agreed to end up at the Hacienda Motel, but they did. Sam signed in with his real name and the hotel manager, Bertha Franklin…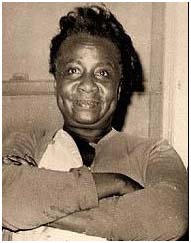 …checked them in as Mr. & Mrs. Sam Cooke, citing motel policy. Franklin also had a pistol.
Elissa claimed Sam stripped off her clothes and was going to rape her but she escaped the room, grabbing her clothes and some of his. Boyer says she tried to get into the hotel manager's office, but Franklin claimed to be on the phone with the motel's owner. Boyer told police she escaped in her underwear and got dressed in a foyer.
Meantime, the enraged Sam went ripping out of the room wearing only his sports jacket and shoes and kicked his way into the manager's office, demanding that Franklin tell him where his girl was. Franklin claims he grabbed her arm, there was a struggle and she broke away, grabbed her .22 and fired three times, one shot hitting Sam in the heart. His last words were "Lady, you shot me!"
Answering separate reports of the shooting and a kidnapping at the motel, police found Sam with no shirt, pants or underwear but with a gunshot wound in the chest.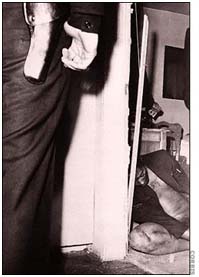 His lungs also collapsed.
Franklin claimed self-defense, police agreed and she was exonerated of charges.
But the details remain in dispute.
Some claimed Boyer was a pro who often used the Hacienda to bring her dates. And they say Sam Cooke was killed in a set-up murder by the hooker and the motel manager. Cooke reportedly had $3000 in cash with him when he left the bar at 2 a.m. Only a few hundred was recovered. But there was no firm evidence.
A month after Cooke was killed; Boyer was arrested for prostitution at a Hollywood motel after agreeing to have sex for $40 with an undercover cop. And in 1979, Boyer was convicted of second degree murder in the death of a boyfriend.
Bertha Franklin moved to Michigan and a year and a half after Sam Cooke died, she passed too.
Two services were held for Sam Cooke, one in Chicago and the second in Los Angeles at Mount Sinai Baptist Church.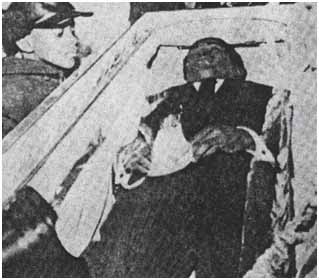 Ray Charles performed "Angels Keep Watching over Me" at the L.A. services.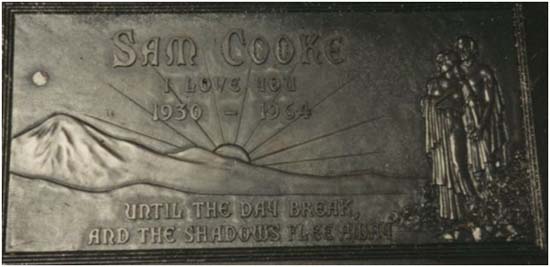 Sam Cooke is buried at Forest lawn Memorial Park Cemetery in Glendale, California.
His widow Barbara later married Bobby Womack.