Famously Dead A-Z:

Cause of Death:
View information about Percy Sledge's death here on famously-dead.com. You can view information about Percy Sledge's death and other famous deaths. You can view by name or by cause of death. We also have included the most popular famous deaths.
Percy Sledge's Death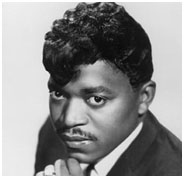 Percy Sledge
Singer, Songwriter
November 25, 1940
April 14, 2014
Liver Cancer
The life and death of Percy Sledge:
He built a nearly half century career on one song, which reflected his own personal anguish after a failed relationship. That one major hit was the basis of several cover versions, a movie and it propelled him into the Rock & Roll Hall of Fame.
Percy Tyrone Sledge was born in Leighton, Alabama and he wasn't always into music. He started out working in cotton fields and was a hospital worker.
In 1966, he hit it big with his personal anthem, "When a Man Loves a Woman", which told his own life story of a woman who left him for a modeling job after he lost his job as a construction worker.
The song was a favorite at weddings, and Percy sang it himself at a ceremony for musician Steve Van Zandt.
The song also was heard in movies, like "The Big Chill" and "The Crying Game" and a 1994 Meg Ryan drama was named for the song's title.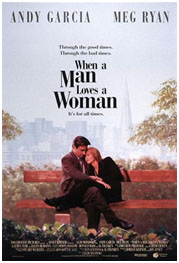 After being featured in Oliver Stone's Viet Nam war film "Platoon" in 1987, the song was re-released in 1987 and zoomed to number two on the British charts.
And Michael Bolton topped the charts in the 1990s with his cover version.
Rolling Stone magazine later ranked "When a Man Loves a Woman" number 53 on its list of the greatest songs of all time.
But Percy didn't retain the rights to the music, giving them away to two men who helped him write it, Calvin Lewis and Andrew Wright. Percy lost big bucks as a result.
He had some other hits, like "It Tears Me Up" and "Cover Me", but nothing like his signature song.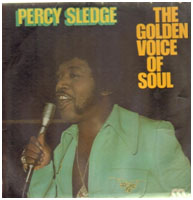 In his later years, Percy ran afoul of the Internal Revenue Service and pleaded guilty in April 1994 in federal court to tax evasion, involving income from some late 1980's concerts. He was sentenced to a half year in a halfway house, received five months' probation and had to pay $96,000 in fines and back taxes.
Percy underwent surgery for liver cancer in January, 2014 and later that year fellow musicians gathered to raise money for his health care. That performance closed with Percy joining in on his famous song.
Sledge was inducted into the Rock & Roll Hall of Fame in 2005.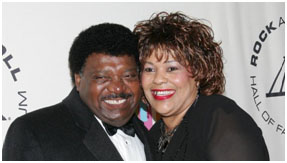 Married twice, Percy was survived by his second wife Rosa Sledge and their 12 children.
He died of liver cancer at age 74 at his home in Baton Rouge, Louisiana.