Famously Dead A-Z:

Cause of Death:
View information about Frankie Lymon's death here on famously-dead.com. You can view information about Frankie Lymon's death and other famous deaths. You can view by name or by cause of death. We also have included the most popular famous deaths.
Frankie Lymon's Death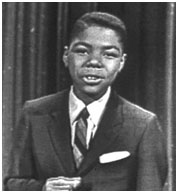 Frankie Lymon
Singer
September 30, 1942
February 27, 1968
Drug overdose
The life and death of Frankie Lymon:
He was a baby faced rock 'n roller who stormed to fame and fortune as the lead singer of "The Teenagers" in the 1950's. The boy soprano of the New York City group of five brought a fresh new sound to the radio and stage. But his fame, and life, didn't last long.
Franklin Joseph Lymon was born in New York City's Harlem to a truck driver father Howard and housemaid mother Jeanette. His parents sang in a gospel group called the Harlemaires and Frankie and his brothers joined the group.
Frankie started working at the age of ten as a grocery boy to help the poor family make ends meet.
In 1954, aged 12, Frankie joined a doo-wop rock group and became friends with their lead singer Herman Santiago. Working off a neighbor's love letter, Santiago and Jimmy Merchant penned "Why Do Fools Fall in Love".
Frankie sang lead and the rest was history.
It zoomed to the top of the charts and was followed by "I Want You to be My Girl" and "I'm not a juvenile Delinquent" and "Little Bitty Pretty One"
His last big hit was "Goody Goody".
As Frankie's voice changed, he lost his signature soprano and tried singing falsetto, but it didn't grab on.
As his career faded, he started using heroin at age 15. And Frankie was in rehab by 1961…only 19 years old.
He tried a comeback and was staying at his grandmother's home in Harlem when he celebrated some career progress with a heroin fix. He was found in the bathroom of that home at age 25, an overdose victim.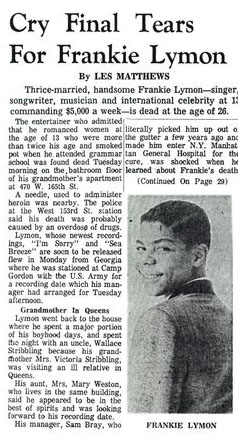 Though his life was brief, he had three wives: Zola, Elizabeth and Elmira. Elmira got his estate.
Frankie Lymon's buried at St. Raymond's Cemetery in the Throggs Neck section of the Bronx.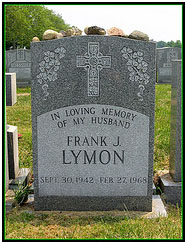 He died young but was credited for influencing the careers of Michael Jackson, Ronnie Spector, Diana Ross, Smokey Robinson and The beach Boys.
And Frankie Lymon and the Teenagers were inducted in the Rock & Roll Hall of Fame in 1993.