Famously Dead A-Z:

Cause of Death:
View information about Davy Jones's death here on famously-dead.com. You can view information about Davy Jones's death and other famous deaths. You can view by name or by cause of death. We also have included the most popular famous deaths.
Davy Jones's Death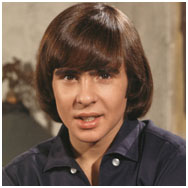 Davy Jones
Singer, Actor, Musician
December 30, 1945
February 29, 2012
Heart Attack
The life and death of Davy Jones:
He did a lot of things: singing, acting, playing six different instruments, opening stores and even riding horses. However, he'll always be best remembered for being part of a singing group created expressly for television, to play off the success of the Beatles' movies. As a result, he became famous as a teen idol.
David Thomas Jones was born in Manchester, England and made his debut on a British TV soap opera in 1961. When his mother died of emphysema when he was a teen, he quit acting and wanted to be a jockey, dropping out of the equivalent of high school to pursue that dream. While apprenticing and showing potential as a jockey, his trainer encouraged him to take the role of Artful Dodger in a London production of "Oliver."
He was a hit and the production moved to Broadway and Davy was nominated for a Tony Award, even performing his part on the Ed Sullivan show on the very same night that The Beatles made their American TV debut. Here's Davy in the big black hat.
Davy's role in "Oliver" changed his life so much, that he cared for his jockey trainer, Basil Foster, bringing him to America and supporting him in his later years.
Standing off-stage, Davy studied the crowd's reaction to the Beatles that night, and figured he wanted some of that too.
Davy's acting ability brought him roles on TV"s "Ben Casey" and "The Farmer's Daughter", starring Inger Stevens. However, his musical talents landed him on the Hot 100 in 1965 with "What Are We Going to Do?" on Colpix Records, a division of Columbia.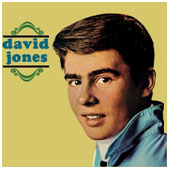 Davy's signature role came in 1966 when "The Monkees" debuted on NBC.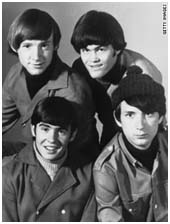 The pop-rock group was formed expressly for TV and Davy sang lead on some of their hits, like "Daydream Believer".
The Monkees had a successful five year run and remained popular in syndication. Davy's non-Monkee TV roles included "Love American Style", "My Two Dads", "Here Come the Brides" and even a movie, "The Brady Bunch" film.
He was also a big-time teen idol.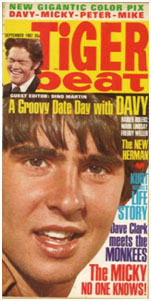 Another of Davy's hits for the Monkees: "A Little Bit Me, A Little Bit You."
In fact, he was still singing it years later as a solo performer.
Davy Jones also had a strong business sense, opening a clothing outlet called Zilch in New York City's Greenwich Village and a New York street style market called "The Street", based in Los Angeles.
Davy married three times, secretly to Linda Haines in 1968...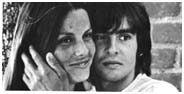 …which ruffled fans who felt deceived because they thought he was single. They had two daughters, Talia and Sarah Lee.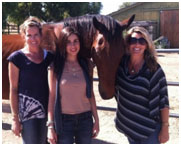 He had two daughters, Jessica and Annabel, with second wife Anita Pollinger.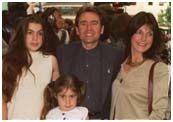 He married his third wife, Jessica Pacheco-Jones …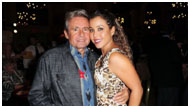 …in 2009 and she filed for divorce in 2011, but later dropped the lawsuit and was still married to him when he died.
He never lost his love for horses and racing and was a winning jockey in 1996.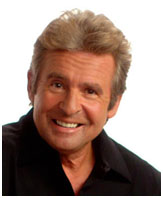 On the day he died, Davy went to tend his horses at an Indiantown, Florida farm and even rode one of his favorites. However, he started complaining of chest pains and shortness of breath and was rushed to the hospital, where he died of a severe heart attack, traced to atherosclerosis.
The three surviving members of the Monkees didn't attend his Florida funeral, for fear of drawing even more attention to it. However, Mickey Dolenz, Mike Nesmith and Peter Tork did attend a memorial service in New York City and later arranged a private service in L.A.
Finally, a private memorial service was held in Openshaw, Manchester – his boyhood home – where his British based relatives joined in the service, with his cremated remains placed on his parent's graves for a short time.