Famously Dead A-Z:

Cause of Death:
View information about Andy Gibb's death here on famously-dead.com. You can view information about Andy Gibb's death and other famous deaths. You can view by name or by cause of death. We also have included the most popular famous deaths.
Andy Gibb's Death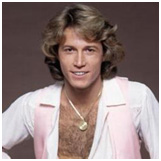 Andy Gibb
Music
March 5, 1958
March 10, 1988
Heart disease
This rock singer and teen idol was the younger brother of the member's one of the hottest musical acts of the 1970's, the Bee Gees. And he had some big hits in the late '70's himself, but also battled drug addiction and depression and died just a few days after turning 30.
Andrew Gibb was born in Manchester, England but his father moved the family to Queensland, Australia when Andy was only six months old. The family shuttled between Brisbane and Sydney and Andy returned to the United Kingdom in early 1967, just as his three older brothers Robin, Barry and Maurice began to become famous as the Bee Gees.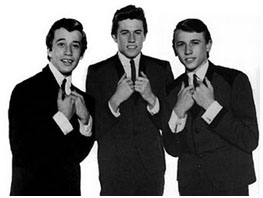 As a young teen, Andy played club dates near Ibiza and the Isle of Man and older brother Barry urged him to return to Australia in 1974, feeling that would be a better place for him to learn the music business.
Andy's career started in fits and stops. He recorded the Ray Stevens' song "Can't Stop Dancing", but it wasn't released - although he did sing it on TV. ("The Captain and Tennille" had a hit with it in 1977.) In 1976, he had his first big hit with a song written by his brother Barry, who also sang backup on the recording.
Andy's other big songs included: "Love Is Thicker than Water', "Shadow Dancing', "Everlasting Love" and "Our Love, Don't Throw It Away".
Andy divorced his first wife after a brief marriage. They had a daughter but had separated before Kim Reeder knew she was pregnant. Andy later had a relationship with actress Victoria Principal, best known for her role on TV's "Dallas".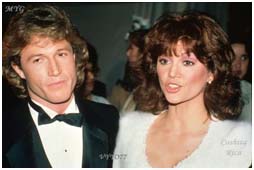 Andy co-hosted most of the TV music show "Solid Gold" from 1980 to 1982. And he performed on Broadway in Andrew Lloyd Weber's "Joseph and the Amazing Technicolor Dream Coat."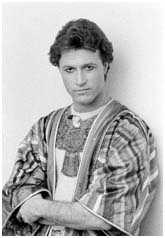 But his stage and TV jobs fizzled because of his cocaine binges. And the romance with Principal ended after she gave him an ultimatum to choose between her or drugs.
Urged by his family to get help, Andy went to the Betty Ford clinic in the mid-1980's. And in early 1988 his brother Robin said that Andy was healthy and ready to start recording again. But three weeks before Andy died, Robin returned with some grim news, saying that Andy was going down fast and was in a terrible state of depression.
A few days after celebrating his 30th birthday in London, Andy complained of chest pains and was taken to Radcliffe Hospital in Oxford a few days after his 30th birthday. He died on March 10 of myocarditis and inflammation of the heart muscle caused by a viral infection that was made worse by his cocaine abuse.
Andy's body was returned to the United States and he's interred at Forest Lawn Memorial Park in Hollywood.