Famously Dead A-Z:

Cause of Death:
View information about Pope John Paul II's death here on famously-dead.com. You can view information about Pope John Paul II's death and other famous deaths. You can view by name or by cause of death. We also have included the most popular famous deaths.
Pope John Paul II's Death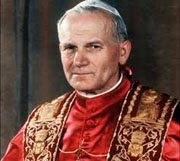 Pope John Paul II
Religious Leader
May 18, 1920
April 2, 2005
Septic shock
The life and death of Pope John Paul II:
He was perhaps the most beloved Pope of the 20th century. John Paul the second also was named a saint in the Roman Catholic Church less than 10 years after his death, referred to as Pope Saint John Paul II or Saint John Paul the Great.
He started life in Poland as Karol Jozef Wojtyla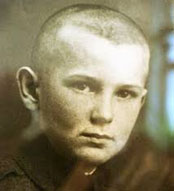 He became a priest In November, 1946 on All Saint's Day, interesting timing considering his life's accomplishments.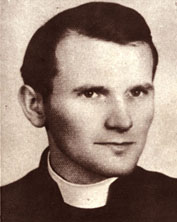 …was named bishop in 1958, Archbishop in 1964 and he became a Cardinal in 1967.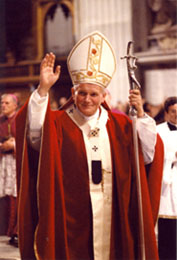 He became Pope at the relatively young age of 58, elected in the Second Papal Conclave of 1978, after the untimely death of Pope John Paul I who died only a month after succeeding Pope Paul the Sixth. Assuming the name in honor of his immediate predecessor, John Paul II was the first non-Italian Pope since 1523.
His papacy is recognized for helping to liberate his native Poland and eventually all of Europe from Communism. His work significantly improved the Catholic Church's relations with the Eastern Orthodox Church, Islam, and Judaism. He's seen here meeting with Holocaust survivors.
He was one of the most travelled world leaders in history, visiting 129 countries during his reign as pope and using nine languages in his Papal travels. He spoke out against apartheid in South Africa, the death penalty, organized crime in Southern Italy, the 1990 Persian Gulf War and the U.S. led invasion of Iraq in 2003, and the Rwandan genocide, among other things
He also survived an assassination attempt in 1981 in a shooting in St. Peter's Square…

…and later forgave and met with his would be assassin, Mehmet Ali Agca.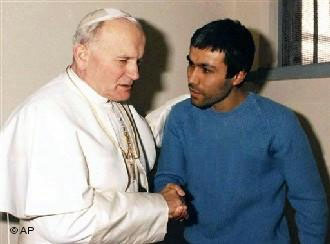 There was a second assassination attempt in May, 1982, when security guards thwarted a man who tried to stab the Pope with a bayonet.
As beloved as he was, he was nevertheless criticized for upholding conservative church teachings on matters like artificial contraception and homosexuality and he opposed the ordination of women.
He was also slammed for his alleged lack of action against the child sex abuse scandal involving members of the Roman Catholic Clergy. He has stated there's no place in the priesthood and religious life for those who would harm the young.
The Pope, very active in his earlier years, saw his health decline and by 2001 was diagnosed as having Parkinson's disease.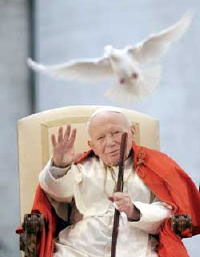 He spoke his final words in Polish: "Allow me to depart to the house of the Father" and lapsed in to a coma, dying in his papal apartment of heart failure caused the effect of septic shock.
During his funeral mass…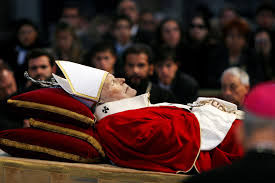 …huge crowds gathered…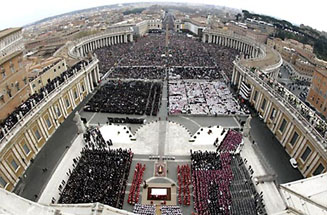 …and called for him to be made to be immediately made a Saint.
It did not fall on deaf ears as he was canonized in April, 2014, along with another twentieth century Pope, John XXIII.