Famously Dead A-Z:

Cause of Death:
View information about Pope John Paul I's death here on famously-dead.com. You can view information about Pope John Paul I's death and other famous deaths. You can view by name or by cause of death. We also have included the most popular famous deaths.
Pope John Paul I's Death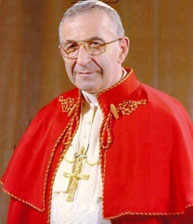 Pope John Paul I
Religious Leader
October 17, 1912
September 28, 1978
Heart Attack the official reason, but Suspicions Of Foul Play Abound
The life and death of Pope John Paul I:
He didn't even want to be Pope, saying he would refuse if elected. When he assumed the role as leader of the Roman Catholic church, he says he did it out of a sense of obligation and thirty three days later – he was dead, of what some considered suspicious causes.
It created a year when there were three Popes …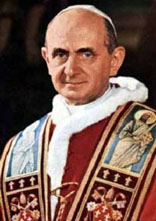 …his predecessor Paul VI, himself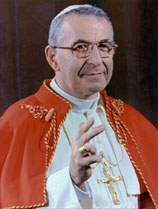 … and his successor…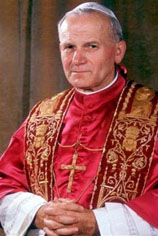 He was also the last in a line of Italian Popes that started in 1523.
Pope John Paul I was born Albino Luciani in Northern Italy, the son of a bricklayer and his wife. He had two brothers and a sister and was so sickly at birth he was baptized the same day.
Ordained a priest in July, 1935, he was appointed as a bishop with Pope John XXIII and was named a Cardinal by his predecessor, Paul Vi.
After being elected Pope on August 26, 1978…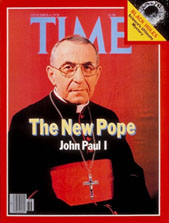 …John Paul I promised to humanize the papacy and was considered a skilled writer and communicator.
But it didn't last long. He was found dead in bed thirty three days after becoming Pope. The Vatican said it was probably a heart attack. There were several conspiracy theories, including possible poisoning.
We offer this unproven theory of what may have been lurking in the background.
The Vatican never investigated.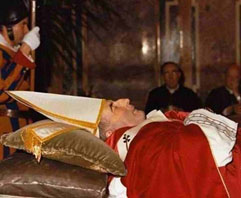 Pope John Paul I's funeral was held in St. Peter's Square…

…and he was laid to rest in the Vatican grottoes.