Famously Dead A-Z:

Cause of Death:
View information about Jim Wright's death here on famously-dead.com. You can view information about Jim Wright's death and other famous deaths. You can view by name or by cause of death. We also have included the most popular famous deaths.
Jim Wright's Death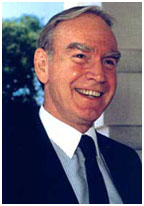 Jim Wright
Politics
December 22, 1922
May 6, 2015
Cancer
The life and death of Jim Wright:
The Speaker of the House of Representatives is third in line to the Oval Office, inhabited by the sitting President and succeeded by law by the Vice President. But if the Vice President is also unable to serve, the House Speaker becomes President. Jim Wright was a House Speaker with a first attached to his name – the first to step down in an ethics scandal.
James Claude Wright was born in Fort Worth, Texas. Jim Jr and his two sisters grew up in various parts of Texas and Oklahoma, because their father was a travelling salesman. But he was educated mostly in public schools in the Dallas-Fort Worth area and went on to Weatherford College.
During World War Two, Wright served in the U.S. Army Air Forces, rising to the rank of 2nd Lieutenant.
When the war ended, he returned to Texas, and won election to the State House of Representatives in 1946. He lost a re-election bid and became Mayor of Weatherford from 1950-54. Then, in 1954, was elected to Congress as a Democrat.
He would be re-elected 14 times but in 1961 failed in his bid to assume the Senate seat vacated by Lyndon Johnson when LBJ became Vice President. The Dallas native was in the motorcade when President John F. Kennedy was assassinated in November, 1963.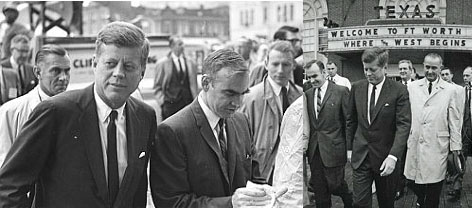 Continuing his service in the House, he was elected Majority leader in 1976 and succeeded Tip O'Neill ten years later as Speaker.
But two years later, he was embroiled in controversy over his book, "Reflections of a Public Man." A House Ethics Committee Report implied that he used bulk purchases of the book to earn speaking fees higher than the maximum amount.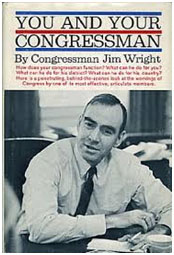 A future House Speaker, Newt Gingrich (who ironically left the Speakership under an ethics cloud himself), filed the ethics charges against Wright in 1988.
And so, after serving 34 years in the House, he stepped down as he became an ineffective leader.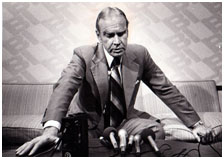 Wright retired to Fort Worth and became a professor at Texas Christian University and wrote several books after his retirement.
He also battled cancer in his later years, undergoing two surgical procedures. He died at the age of 92, survived by his wife Betty and their four children.