Famously Dead A-Z:

Cause of Death:
View information about Indira Ghandi's death here on famously-dead.com. You can view information about Indira Ghandi's death and other famous deaths. You can view by name or by cause of death. We also have included the most popular famous deaths.
Indira Ghandi's Death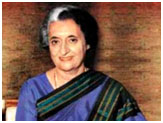 Indira Ghandi
Politics and Government
November 19, 1917
October 31, 1984
Shooting
The life and death of Indira Ghandi:
She had the name of two famous leaders in India. Born Indira Nehru, she was the only child of Jawaharlal Nehru…

…who led the country's fight for independence from British rule and who later became India's first Prime Minister. Indira Gandhi became her name after her marriage to Feroze Gandhi.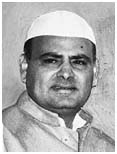 Although she was not related to him, she did have ties to the legendary Indian leader Mohandas "Mahatma" Gandhi.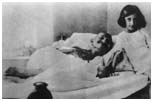 And like him, she died because of assassins' bullets.
Indira had a lonely and unhappy childhood. A younger brother died young and she lived with her mother, Kamala Nehru, on the family's estate. Her mother was frail and frequently confined to bed, suffering an early death from tuberculosis. Indira had limited contact with her father while growing up – communicating mostly through letters.
Taught at home by tutors as a child, she went to Europe to take care of her ailing mother and it was decided she's continue her education at the University of Oxford. Here's a photo from the early 1930's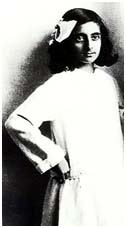 Indira worked for her Prime Minister father from 1947 to 1964, building influence. When Nehru died in 1965, she was appointed to a legislative post and became Prime Minister a year later.
Indira Gandhi was known for playing political hardball and a knack to centralize power. She was India's third Prime Minister, from 1966 to 1977 and again from 1980 until she was killed in 1984. She was the only woman to serve in that office, and was the second longest serving Prime Minister of India.
She was a familiar figure on the world stage, seen with the big political names of her era, everyone from Jacquelin Kennedy, Lyndon Johnson and Richard Nixon in the United States to the Shah of Iran and government leaders from Europe and Africa.
She has an uneven record of performance. Domestically, she worked to expand the agricultural programs instituted by her father to better feed the Indian people. She also pioneered the principle of equal pay for equal work for both men and women and it became part of India's Constitution. Indira Gandhi also authorized the development of nuclear weapons for India and declared a State of Emergency in her country, arresting most of her opponents.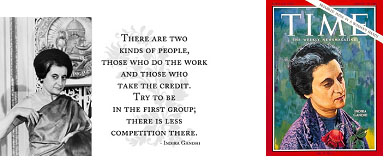 She suffered tragedy in her personal life when her son Sanjay – chosen to be her political heir - was killed in a flying accident in 1980. She persuaded her older son Rajiv to leave his pilot's career and enter politics in 1981. Ten years later, Rajiv Ghandi was assassinated, about seven years after his mother suffered a similar fate.
She gave her last speech the day before she died, offering the quote seen on this magazine cover.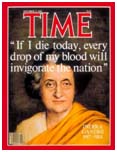 On October 31, 1984 two of her bodyguards fired multiple shots (three from one, thirty from the other) with their service weapons at her residence.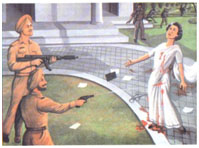 She was on her way to a television interview. Gandhi was rushed to a hospital but there was no chance, 23 bullets ripped through her body and another seven were trapped inside.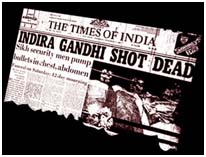 One of the guards was whisked away and killed. The other was captured and hanged.
Her funeral was covered on live domestic and international television…

…and she was cremated on November 3rd.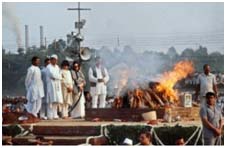 This is the site of cremation today.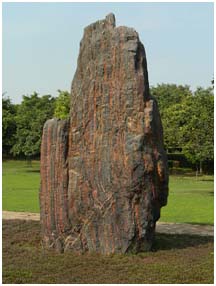 The International airport in New Delhi is named after her…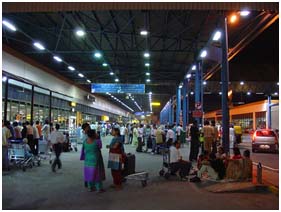 …along with the largest university in the world, The Indira Gandhi National Open University.