Famously Dead A-Z:

Cause of Death:
View information about Czar Nicholas II's death here on famously-dead.com. You can view information about Czar Nicholas II's death and other famous deaths. You can view by name or by cause of death. We also have included the most popular famous deaths.
Czar Nicholas II's Death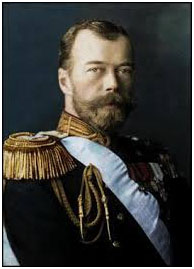 Czar Nicholas II
Last Czar of Russia
May 18, 1868
July 17, 1918
Executed
The life and death of Nicholas II:
He reined over a vast empire, but history says he wasn't very good at it. Generally described as weak, shallow and generally not up to the task of ruling the Russian Empire., he tried to keep it together against the might and will of Russian Revolutionaries. Not only did he lose control of his government– he and his entire family lost their lives at the hands of the Bolsheviks.
Born into royalty…
…Nicholas was related to several European monarchs, first cousin to Germany's Kaiser Wilhelm and George V of Britain.
Note the family resemblance between the Russian and British monarchs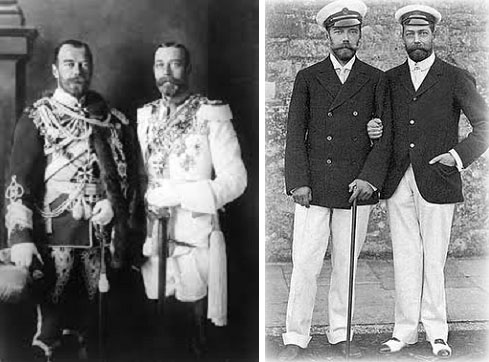 But Nicholas, pictured here in 1892…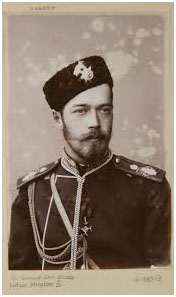 …was nicknamed Nicholas the Bloody, and saw Imperial Russia slip from a great power into economic and military collapse. From the Russians' setbacks in World War I to his anti-Semitic pogroms, he was a much reviled leader.
And so in March of 1917, because of the Communist revolutionaries led by Vladimir Lenin…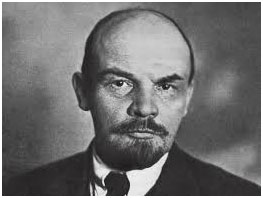 …the Czar was forced to abdicate, only to be shot along with all of the members of his family a year later in July, 1918.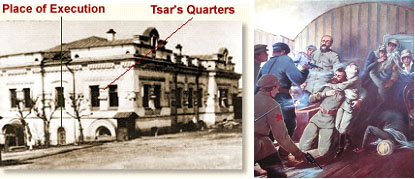 His remains were found in 1979, and it proved he was not shot in the head as was believed, but died of bullet wounds to the chest.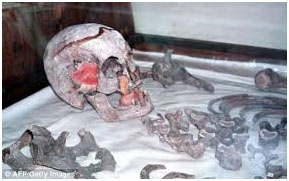 The remains were buried eighty years after the executions at St. Peter and Paul Cathedral in Saint Petersburg.
Nicholas and his immediate family were recognized as martyred saints by the Russian Orthodox Church,
...canonized as "passion bearers"…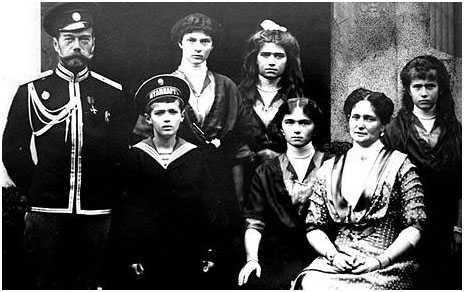 …for suffering and dying at the hands of political enemies.