Famously Dead A-Z:

Cause of Death:
View information about Betty Shabazz's death here on famously-dead.com. You can view information about Betty Shabazz's death and other famous deaths. You can view by name or by cause of death. We also have included the most popular famous deaths.
Betty Shabazz's Death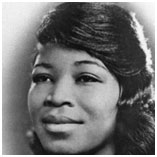 Betty Shabazz
Civil Rights Activist
May 28, 1934
June 23, 1997
Fire
The life and death of Betty Shabazz:
She was an educator and civil right advocate. She was also the widow of Malcolm X.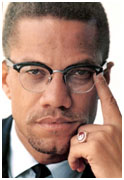 And she died from injuries suffered in a fire that was set by one of her grandchildren.
Betty Dean Sanders was her name at birth. Her parents were an unmarried couple named Ollie Mae Sanders and Shelman Sandlin. Betty always said she was born in Detroit, but school papers showed her place of birth at Pinehurst, Georgia. No birth certificate was ever found.
Abused as a child by her parents, she was taken in by Lorenzo and Helen Malloy when she was eleven. She left Detroit and her foster family's home to study at the Tuskegee Institute in Alabama, planning to earn a degree in education.
Betty was unprepared for Southern racism and it caused such tumult in her life that her grades suffered. Defying her foster parents, she left Alabama for New York in 1953.
That's where she met Malcolm, whose surname at birth had been Little. She found another, more subtle form of racism in the North. And at Malcolm's insistence, Betty converted and joined the Nation of Islam in 1956. She and Malcolm married in 1958. They chose "X" as their family name, to represent the family names of African ancestors they'd never learn. They had six daughters together.
But the couple left the Nation of Islam in March 1964. Malcom and Betty X, whose last name was changed to Shabazz, became Sunni Muslims.
But Malcom's decision to leave led to violence and Betty was there in February 1965 went Malcolm was gunned down in The Audubon Ballroom in Manhattan.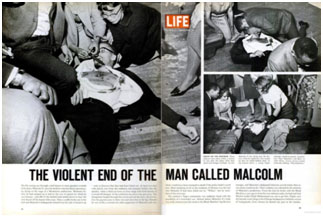 Here are photos of her identifying her husband's body and at his funeral.

Now raising six daughters as single mother…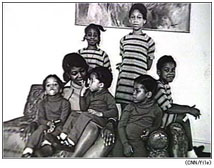 …she returned to school to finish her education degree, eventually getting her doctorate in July, 1975. Shabazz turned to teaching, getting a job at Medgar Evers College in Brooklyn, New York. And she also spoke at various college and universities, giving timeless advice, like during this 1993 session at DePauw University.
When her daughter Qubilah was arrested for allegedly conspiring to kill Louis Farrakhan, Shabazz allowed her 12 year old grandson Malcolm to move in with her.
But he set fire to her apartment…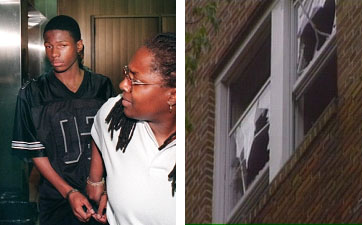 ..and she died three weeks later from the severe burns she suffered. He later served a year and a half detention for manslaughter and arson.
Dr. Shabazz was portrayed by Angela Basset in the movie "Malcolm X".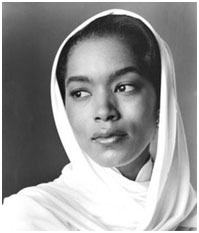 Columbia University opened the Malcolm X and Betty Shabazz Memorial and Education Center in 2005.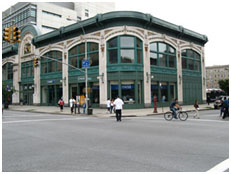 And the corner of Broadway at West 165th Street in Manhattan, in front of the Audubon Ballroom is co-named in her honor.

Dr. Shabazz is buried with her husband at Ferncliff Cemetery in Hartsdale, New York.