Famously Dead A-Z:

Cause of Death:
View information about Betty Ford's death here on famously-dead.com. You can view information about Betty Ford's death and other famous deaths. You can view by name or by cause of death. We also have included the most popular famous deaths.
Betty Ford's Death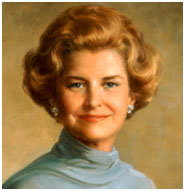 Betty Ford
Politics & Government
April 8, 1918
July 8, 2011
Natural Causes
The life and death of Betty Ford:
She came to public notice as a model and then married a man who was elected to Congress and, after serving as House Minority leader, was catapulted into the Presidency by the Watergate Scandal.
Now, Betty Ford was the first Lady of the United States, speaking out for women's rights. And when stories of her alcohol related problems surfaced, she reinvented her reputation by opening a clinic that many people saddled with substance abuse problems flocked to.
Born Elizabeth Ann Bloomer in Chicago, she was the third child and only girl in her family. Her father William was a travelling salesman.
After the 1929 stock market crash, 15 year old Betty – her nickname from childhood - started making money modeling clothes and teaching dance.
Her father died when she was 16 and in 1936, after graduating from high school…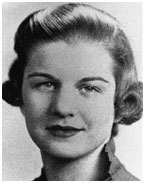 …Betty moved to New York City to study dance, eventually performing at Carnegie Hall.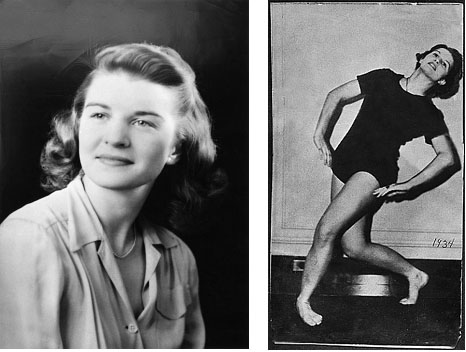 Betty's first marriage in 1942 to insurance salesman William Warren ended in divorce five years later. They had no children.
In 1948, she married attorney Gerald Ford…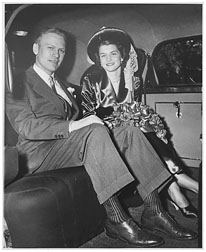 …who was campaigning for a seat in Congress. He won the first of what would be thirteen terms and they had four children: Michael, John, Steven and Susan.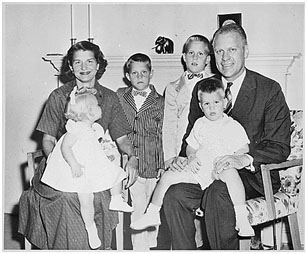 When Spiro Agnew resigned as Vice President in 1973, President Richard Nixon appointed Ford to replace him. And when Nixon resigned a year later, Ford took over the Oval Office
As First lady…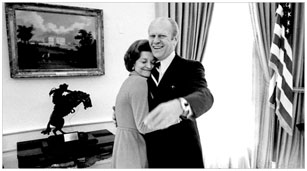 …Betty Ford was noted for promoting breast cancer awareness after her 1974 mastectomy.
And she took up Liberal causes, rare for the wife of a Republican President, taking a pro-choice stance on Abortion and serving as a leader of the women's Movement, backing the Equal Rights Amendment
Gerald lost his re-election bid in 1976 and the Fords returned to Michigan.
But Betty raised awareness about addiction when she announced her long running battle with alcoholism in the 1970's. She established the Betty Ford Clinic after her recovery in 1982, it was eventually renamed the Betty Ford Center.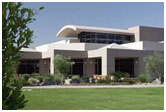 Betty Ford died of natural causes on July 8, 2011…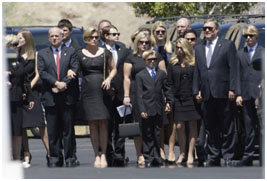 …and she's buried next to her husband at the Gerald Ford Museum in Grand Rapids, Michigan.