Famously Dead A-Z:

Cause of Death:
View information about Neil Armstrong's death here on famously-dead.com. You can view information about Neil Armstrong's death and other famous deaths. You can view by name or by cause of death. We also have included the most popular famous deaths.
Neil Armstrong's Death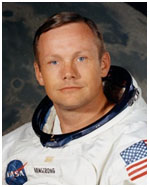 Neil Armstrong
Astronaut
August 5, 1938
August 25, 2012
Heart Disease
The life and death of Neil Armstrong:
His name ranks right up there with Marco Polo and Christopher Columbus as a pioneer in exploration. Neil Alden Armstrong had an illustrious career as a Navy officer, aerospace engineer, aviator, test pilot and university professor. But he's remembered internationally as the first person to walk on the moon, as the mission commander of the Apollo 11 lunar landing team.
Neil was born and raised in Ohio. His father Steven worked as an auditor for the state and the family moved around a lot when Neil was a kid.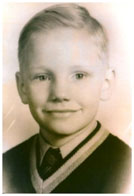 He developed a love for flying as a young boy when his father took him to the Cleveland air races.
17-year-old Neil began studying aeronautical engineering at Purdue University in 1947, turning down an invitation to attend the Massachusetts Institute of Technology.
He earned a Bachelor of Science degree in Aeronautical Engineering in 1955 and a Master of Science degree in aerospace engineering from the University of Southern California 1970. In later years, Armstrong was given honorary doctorates by several universities.
Neil was called up by the Navy in January 1949 and went into flight training at age 18.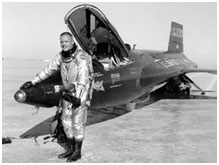 He saw action came in the Korean War in August 1951, as an escort for a photo reconnaissance plane and in 1958 he was chosen for the Air Force's Man in Space Soonest program, putting him on his path as an astronaut.
He joined the astronaut corps in September, 1962. He flew in the Gemini 8 mission in September 1965 and was also part of the Gemini 11 team.
After serving as back up commander for Apollo 8, he was offered the post of commander of Apollo 11.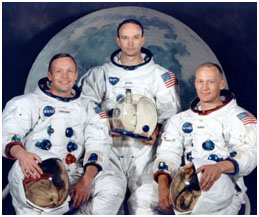 And he became the first man to walk on the moon on July 20, 1969.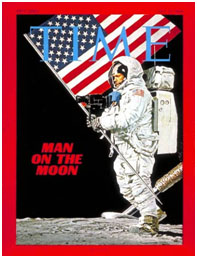 After the safe completion of the trip he said he didn't plan to fly in space again. But he did serve on to spaceflight accident investigations, Including the Challenger explosion in 1986.
Armstrong also served as a spokesman for several businesses, including Chrysler.
But he declined offers to get into politics like former astronauts and future senators John Glenn and Harrison Schmidt went on to do.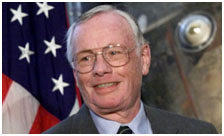 It August 7, 2012 because he had blocked coronary artery, Armstrong underwent vascular bypass surgery. Less than three weeks later, even though he was reported to be recovering well, he died after complications resulting from the procedure.
Honored by his colleagues, on September 14 Armstrong's cremated remains were scattered in the Atlantic Ocean, during a burial at sea ceremony aboard the USS Philippine Sea.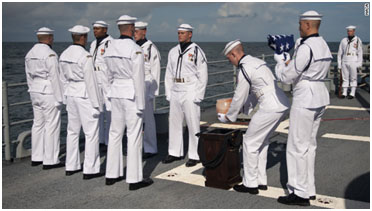 Flags flew at half-staff the day of his funeral.
In 2013, Neil Armstrong was the posthumous recipient of the James E. Hill Lifetime Space Achievement Award by the Space Foundation.