Famously Dead A-Z:

Cause of Death:
View information about Gene Cernan's death here on famously-dead.com. You can view information about Gene Cernan's death and other famous deaths. You can view by name or by cause of death. We also have included the most popular famous deaths.
Gene Cernan's Death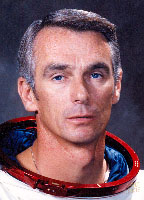 Gene Cernan
Astronaut
March 13, 1934
January 16, 2017
Undisclosed
The life and death of Gene Cernan:
He was the last man to walk on the moon – the highlight of a long career as an astronaut, fighter pilot, naval aviator, aeronautical engineer and electrical engineer. And besides all those accomplishments, he earned credit for his robust character traits.
Eugene Andrew Cernan was born in Chicago of Slovak and Czech ancestry to Andrew Cernan and Rose Cihlar Cernan. Growing up in the Chicago suburbs of Bellwood and Maywood, Gene was a Boy Scout and graduated from local schools before heading to Purdue University, where he earned a degree in Electrical Engineering.
While at Purdue, he earned an ROTC Commission as a Navy Ensign and became a Naval Aviator after graduating.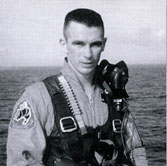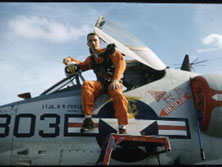 He finished his education at the Naval Post Graduate school with a Master's degree in Aeronautical Engineering.
Gene joined the third group of Astronauts in 1963, to take part in the Gemini and Apollo programs. Originally part of the backup crew for Gemini 9, he and Thomas Stafford became the prime crew for Gemini 9A, when the original Gemini crew was killed in a crash.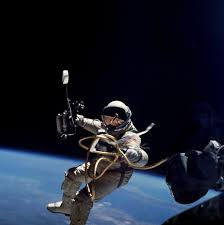 On that mission, Cernan became the second American to walk in space.
His biggest moment came as Commander of Apollo 17 in December, 1972 – the last lunar landing.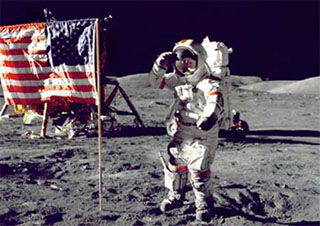 He and crewmate Harrison Schmitt…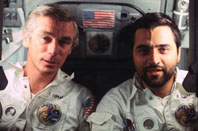 …explored the moon's Taurus-Littrow valley for about 22 hours and set a lunar rover land speed record during that time.
Gene, posing here with wife Barbara and their daughter Teresa Dawn (a.k.a. Tracy) before Apollo 17, traced his daughter's initials – TDC - in the lunar landscape's dust during that mission.
Gene retired from NASA and the Navy in 1976 for a career in private business. He published his memoir in 1999 and in it he wrote: "I can always walk on Main Street again, but I can never return to my Valley of Taurus-Littrow, and that cold fact has left me with a yearning restlessness."
A documentary film based on Gene's book, "The Last Man on the Moon" …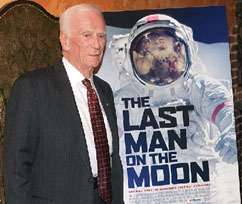 …was released the year before he died and is available on Blue-Ray and DVD.
Gene Cernan died after what his family described as a long illness at the age of 82. Funeral services were held at Houston's St. Martin's Episcopal Church and he was buried with full military honors at the Texas State Cemetery in Austin.