Famously Dead A-Z:

Cause of Death:
View information about Walter Becker's death here on famously-dead.com. You can view information about Walter Becker's death and other famous deaths. You can view by name or by cause of death. We also have included the most popular famous deaths.
Walter Becker's Death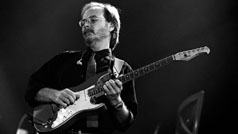 Walter Becker
Musician
February 20, 1950
September 3, 2017
Undisclosed
The life and death of Walter Becker:
He was the co-founder, guitarist and co-songwriter of the rock group Steely Dan and he also became well known as a record producer.
Walter Carl Becker was born in Forest Hills, Queens New York and at the age of five moved to Scarsdale in nearby Westchester County. Water was raised by his father and grandmother. His mother, who was British, had moved back to England and his parents separated when he was a young boy.
He graduated from the elite Stuyvesant High School in Manhattan in 1967 and started out in music playing the saxophone but later switched to the guitar.
When he went on to Bard College in upstate New York he met his future music partner Donald Fagen. The two formed a variety of groups in their early years together and then began their careers as a songwriting duo. They also played under pseudonyms with the group Jay and the Americans.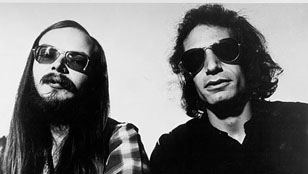 They moved to California in 1971 and formed Steely Dan, with Becker initially acting as bassist for the group. The first year of an album featuring Becker on that are was "Pretzel Logic" in 1974.
Some of Steely Dan's big hits included Reelin' in the Years
And "Rikki Don't Lose That Number"
Walter suffered some personal setbacks in that era, including an addiction to narcotics. And when he and Fagen returned to New York in 1978, Walter's girlfriend Karen Roberta Stanley suffered a drug overdose in his apartment and that resulted in all wrongful death lawsuit against him.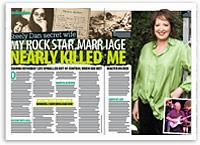 And he was hit by a taxicab in the streets of Manhattan and had to walk around on crutches.
Steely Dan broke up for a few years and Walter relocated to Maui, stopped using drugs and became a record producer.
Steely Dan reunited in 1993…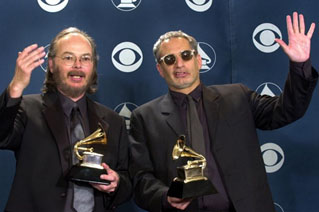 …won Grammy Awards and they made it all the way to the Rock and Roll Hall of Fame.
He and his wife Eleanor had two children and on Labor Day weekend 2017, Walter died. No cause of death or other details were reported.