Famously Dead A-Z:

Cause of Death:
View information about Selena's death here on famously-dead.com. You can view information about Selena's death and other famous deaths. You can view by name or by cause of death. We also have included the most popular famous deaths.
Selena's Death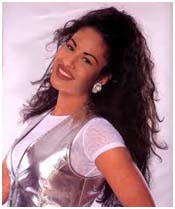 Selena
Music
April 16, 1971
March 31, 1995
Shooting
Her legal, ethnic name Selena Quintanilla-Perez was shortened to her first name only and she rocketed to success, only to have her life shortened by someone she trusted.
Selena was the daughter of a Mexican-American father and a half Cherokee mother and released her first record at age 12. By 1987, the 16 year old was "Female Vocalist of the Year" at the Tejano Music Awards, which she won another eight straight times beginning in 1989.
Her appeal skyrocketed and Selena was called "The Queen of Tejano music" and Mexico's version of Madonna.
Selena then worked to being a crossover act and perform a sold-out concert of Houston Astrodome in February 1995.
Selena was even more than music though because she designed and manufactured children's clothing and devoted her personal time to civic organizations, like D.A.R.E.
But trouble was brewing. Yolanda Saldivar…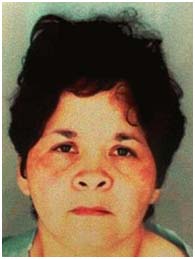 …was President of her fan club and worked for Selena, helping to grow her boutique business.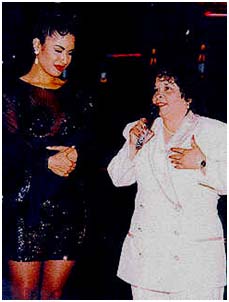 But when some money was missing, Selena and the family members aiding in her career questioned Saldivar and finally banned her, concluding she was embezzling.
Salazar's response was to buy a gun and she arranged to meet Selena in a hotel room. Supposedly, Selena was going to retrieve financial records that Saldivar hadn't turned over. Instead, Saldivar pulled her pistol and when the singer tried to escape, shot her in the shoulder. With a severed artery, Selena scrambled for the lobby with Saldivar still chasing her and calling her a bitch. While a clerk called 911 for help, Selena crumpled to the floor, and died in a local hospital from loss of blood.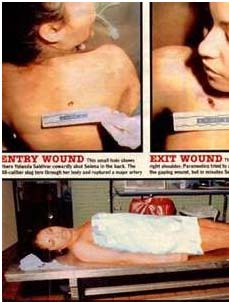 Selena's family, friends and fans were understandably shocked when major networks broke into regular programming to announce what happened. It was a two page story in the New York Times for two days after her death.
An estimated 60,000 mourners attended her funeral.
A movie about her life story featuring Jennifer Lopez was released and helped to propel Lopez's career.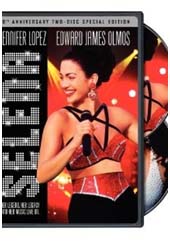 Saldivar…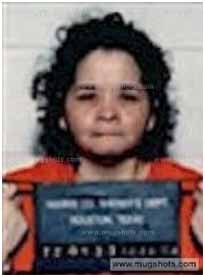 …is serving a life sentence in a Texas prison and won't be eligible for parole until 2025, when she'll be 65 years old.
The gun she used to kill Selena was destroyed…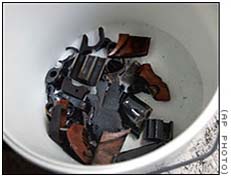 …and the pieces were thrown into Corpus Christi Bay in 2002.
Selena is honored with a life-size statue in Corpus Christi, Texas and there's a Salina museum. She's sold 60 million albums worldwide, making her one of the biggest selling artists ever.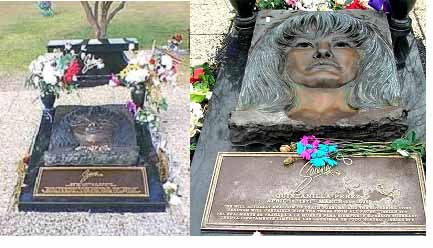 Selena's interred at Seaside Memorial Park in Corpus Christi.