Famously Dead A-Z:

Cause of Death:
View information about Paul Kantner's death here on famously-dead.com. You can view information about Paul Kantner's death and other famous deaths. You can view by name or by cause of death. We also have included the most popular famous deaths.
Paul Kantner's Death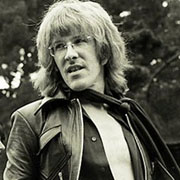 Paul Kantner
Music
March 17, 1941
January 28, 2016
Organ Failure, Septic Shock after Heart Attack
The life and death of Paul Kantner:
He was the co-founder of one of the biggest West Coast rock groups and leading psychedelic rock bands ever. Although he wasn't the front man on vocals, he was instrumental in the group's decades long success in many ways – as a rhythm guitarist, singer, songwriter and significant other of the group's female lead.
Paul Lorin Kantner, fittingly, was born in San Francisco – the place where his music career was launched. The son of Paul Sr. and Cora Lee Fortier, Kantner had an older half-brother and half-sister from his dad's prior marriage. Of German ancestry, Paul's mother died when he was eight. His father sent him to the circus the day of her funeral and then his travelling salesman dad, now a widower, sent Paul to a Catholic military boarding school.
He became a big science fiction fan at the age of 8 or 9 and by the time he was a teenager, was rebelling against authority. He attended Catholic High School, the University of Santa Clara and San Jose State but dropped out after three years to get into music.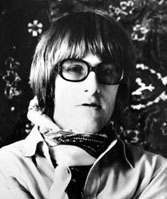 Jefferson Airplane was originally formed in 1965 by Marty Balin…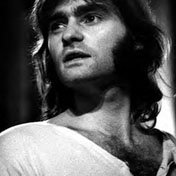 …eventually the group's male lead singer, who invited Paul to join the group. The San Francisco based Airplane touted sex, rebellion psychedelic drugs and a communal lifestyle.
Paul wrote the group's songs, and he and Balin wrote "Volunteers", which they performed at 1969's Woodstock festival.
Another huge hit was "Somebody to Love", fronted by Grace Slick…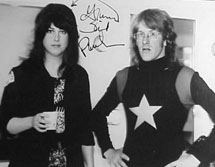 …with whom Paul had a daughter named China Wing Kantner. He also had two sons, Alexander with Cynthia Bowman and another son named Gareth.
Another of Starship's major hits was "White Rabbit"
Jefferson Airplane recorded and performed until 1972, and when the band broke up, Kantner regrouped as Jefferson Starship. Balin was also part of the band and they had hits with "Miracles" and "Count of Me". Paul worked with them into 2010.

Paul was inducted into the Rock and Roll Hall of Fame in 1996 with other members of the band.
Kantner did have various medical problems over the years, including a serious motorcycle accident in the early 1960's, a brain hemorrhage in October, 1980 but overcame it without surgery. In March, 2015 he suffered a heart attack and died of organ failure and septic shock in early 2016.