Famously Dead A-Z:

Cause of Death:
View information about Luther Vandross's death here on famously-dead.com. You can view information about Luther Vandross's death and other famous deaths. You can view by name or by cause of death. We also have included the most popular famous deaths.
Luther Vandross's Death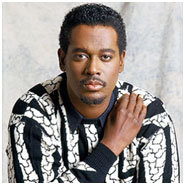 Luther Vandross
Music
April 20, 1951
July 2, 2005
Stroke
The life and death of Luther Vandross:
He was an award winning singer-songwriter and record producer, a star as a solo artist and in high demand as a background singer for other big recording stars, including Barbra Streisand, Diana Ross…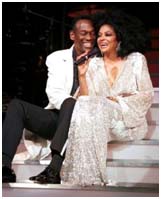 …Bette Midler, Donna Summer, Stevie Wonder and Chaka Khan. His range included R&B, soft rock, soul, and adult contemporary and he also played keyboard.
Luther Ronzoni Vandross was born in New York City's Bellevue Hospital, the second son in a family of four born to Luther Sr. and Mary Ida Vandross. Dad was a crooner and his Mom worked as a nurse and also sang gospel.
Luther taught himself to play the piano by ear at the age of three. His father died of diabetes when Luther was only 8.
When he turned 13, the family moved to the Bronx and his two sisters started taking him to hear Dionne Warwick and Aretha Franklin at Harlem's Apollo Theatre and other New York City venues. By the time he was in high school, he was a member of a musical group called "Shades of Jade", and he played at the Apollo himself. In November, 1969, he appeared in a couple of episodes of TV's Sesame Street.
He only spent a year at Western Michigan University before dropping out to pursue his career in music. He toured as a back-up singer for David Bowie in 1974, with his solo breakthrough yet to come.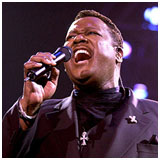 That came in 1980, as a featured singer with the group Change. He signed a contract with Epic Records in 1981 and wrote and recorded "Never Too Much" which hit number one on the R&B charts.
He even had the chance to work with one of his prime musical influences, Dionne Warwick, in 1983.
However, there were some bumps along the way. In December 1985, he sued a British magazine that said he lost 85 pounds because he had AIDS. Luther said he went on a diet to lose that weight.
In January 1986 he was involved in a car crash in the Hollywood Hills section of Los Angeles in which he suffered a broken hip and some broken ribs and in which his front seat passenger was killed. Luther faced vehicular manslaughter charges and his driver's license was suspended for a year. However, there was no evidence he'd been drinking or using drugs at the time of the accident and pleaded no contest to reckless driving, paying over 600-thousand dollars to the family of the victim in an out of court settlement.
His music career hit a new orbit in 1991 with his "Power of Love" album that included two top ten Pop hits. That year, "Here and Now" won a Grammy Award for Best R&B Vocal Performance – Male.
Here he is in a live performance at London's Royal Albert Hall.
"Power of Love/Love Power" won the Grammy Award for Best R&B Song in 1992.
In 2003, Luther released the album "Dance with My Father", dedicated to his childhood memories with his Dad. It won Vandross and co-writer Richard Marx the 2004 Grammy Award for "Song of the Year."
But like his father who died of diabetes, Luther suffered from that disease, along with hypertension.
After finishing the final vocals for the "Dance with My Father" album in 2003, Luther suffered a severe stroke in his New York City home, leaving him in a coma for almost two months, while he was also battling meningitis and pneumonia. It left him confined to a wheelchair and made speaking and singing difficult.
His last public appearance was on the Oprah Winfrey show and he died at the age of 54 in Edison, New Jersey of an apparent heart attack. A two day wake at the Frank E. Campbell Funeral Chapel was followed by service at New York City's Riverside Church.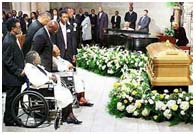 He's buried in Paramus, New Jersey in the George Washington Memorial Park.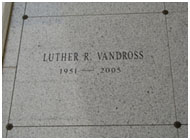 Luther never married, had no children and his sisters and brother died before him. Much of his estate was left to friends and his godson, Mark West. He was also survived by his mother Mary Ida, who died around three years after him.