Famously Dead A-Z:

Cause of Death:
View information about Lesley Gore's death here on famously-dead.com. You can view information about Lesley Gore's death and other famous deaths. You can view by name or by cause of death. We also have included the most popular famous deaths.
Lesley Gore's Death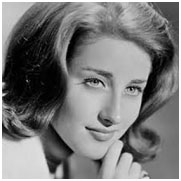 Lesley Gore
Singer – songwriter
May 2, 1946
February 16, 2015
Cancer
The life and death of Lesley Gore:
In those rock and roll years between Elvis and the Beatles, she was front and center, singing and writing some of the most popular hits of the early 1960's. Several of them reflected teenaged angst. One of them signaled the early rumblings of the feminist movement and in her later years, she spoke out for the gay lifestyle she lived.
Lesley Sue Goldstein was born into a Jewish family in Brooklyn and raised in Tenafly, New Jersey. Her father Leo was a wealthy clothing manufacturer, specializing in swimwear and children's clothes.
When she was only 16 years old and a student at Englewood High School, discovered by Quincy Jones, she recorded a song that became a number one hit.
She followed it with "Judy's Turn to Cry" and a stream of other top selling singles, including "She's A Fool,", "That's the Way Boys Are" and "Maybe I Know".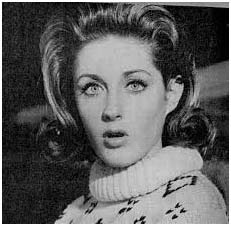 And even when the Beatles grabbed the top of the pop charts with "I Want To Hold Your Hand", her feminist "You Don't Own Me" held the number two spot
She also recorded composer Marvin Hamlisch's first hit song, the Grammy nominated "Sunshine, Lollipops and Rainbows" which came in 1965, part of the Movie 'Ski Party':
Hamlisch also wrote three other songs that Lesley recorded, including "California Nights".
Lesley also appeared on the small screen in a guest shot on the Batman TV series, as "Pussycat", Catwoman's sidekick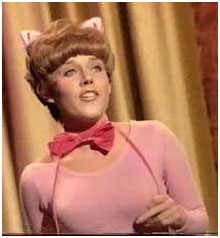 ...with singing appearances on the various music and Variety shows of the day, like "The Ed Sullivan Show, The tonight show, The Merv Griffin Show, American bandstand, Shindig!, Hullabaloo and several others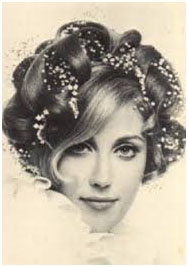 And she composed songs for the 1980 movie "Fame", for which she earned an Academy award nomination.
In 2004, she hosted a TV series on PBS focusing on gay, lesbian and transgender issues called "in The Life".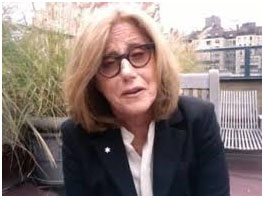 When Lesley died of lung cancer at the age of 68 as a hospital in her hometown of New York, she was survived her life partner of 33 years, a jewelry designer named Lois Sasson. She was also survived by her mother and brother.