Famously Dead A-Z:

Cause of Death:
View information about Glenn Frye's death here on famously-dead.com. You can view information about Glenn Frye's death and other famous deaths. You can view by name or by cause of death. We also have included the most popular famous deaths.
Glenn Frye's Death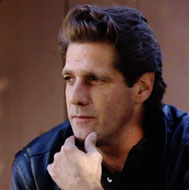 Glenn Frye
Music
November 6, 1948
January 18, 2016
Pneumonia, Rheumatoid Arthritis and Ulcerative Colitis
The life and death of Glenn Frye:
He was a familiar voice on the radio for nearly four decades, co-founder of a group that was famous for its Los Angeles sound, even though none of its members were native Californians. In the end, his hard living style took its toll and he died in New York City while being treated for a variety of ailments.
Glenn Lewis Frye was born in Detroit and grew up in nearby Royal Oak. He started playing piano at the age of five and then picked up the guitar. Because of this early training, he became part of Detroit's rock scene in the mid 1960's and by 1968, he was playing acoustic guitar and singing background on the Bob Segre single "Ramblin, Gamblin' Man". He'd later call Seger a major influence and good friend and they occasionally co-wrote songs in later years.
But Glenn had his sights set on Los Angeles and met J.D. Souther and Jackson Browne.
And lives changed in 1970 when Glenn met Don Henley when they both were hired to sing backup for Linda Ronstadt.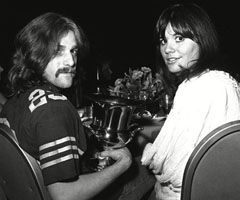 Two other backup artists from that session, Randy Meisner and Bernie Leadon joined Glenn and Don and The Eagles were born.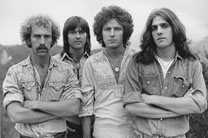 They went on to become one of the bestselling bands of all time, with Frey writing, or co-writing with Henley, a strong hits and singing lead on their first big smash, "Take it Easy", in 1972.
The Eagles' other hit singles include "The Best of My Love," `'Desperado," `'One of These Nights", "Hotel California", "Peaceful Easy Feeling", "New Kid in Town", "Heartache Tonight", "Take it to the Limit", "Witchy Woman", "Life in the Fast Lane", "Tequila Sunrise", "I Can't Tell You Why", "The Long Run" and "Lyin' Eyes". Glenn sang lead on many of them.
As a member of the Eagles, Glenn won six Grammy awards and five American Music Awards.
The band broke up in 1980 and said they'd reunited when heel freezes over. It did in 1994 when they got back together to produce an Album by that name, "Hell Freezes Over"
In between, Frey's solo work produced "The Heat is On", the hit theme song of for the Eddie Murphy movie "Beverly Hills Cop"
Glenn did some acting himself, appearing on TV's "Miami Vice" and the role of team owner Dennis Wilburn in Tom Cruises" "Jerry Maguire".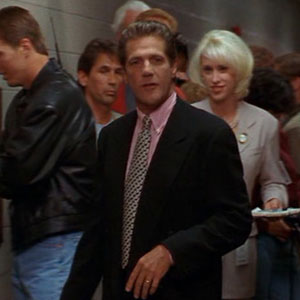 Frey's health problems dated to the 1980s. He would partly blame in part his years of "burgers and beer and blow and broads" and later, he became a fitness advocate.
He was married twice, from 1983 to 1988 to Janie Beggs.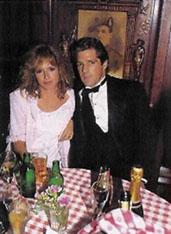 In 1990, he married Cindy Millican…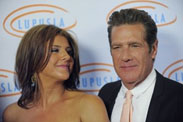 …and they had three kids – two sons named Deacon and Otis and a daughter named Taylor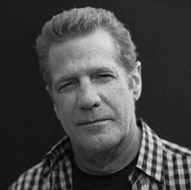 Glenn died in New York where he was being treated for complications from rheumatoid arthritis, acute ulcerative colitis and pneumonia. He was 67.