Famously Dead A-Z:

Cause of Death:
View information about Freddie Mercury's death here on famously-dead.com. You can view information about Freddie Mercury's death and other famous deaths. You can view by name or by cause of death. We also have included the most popular famous deaths.
Freddie Mercury's Death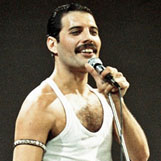 Freddie Mercury
Music
September 5, 1946
November 24, 1991
AIDS
The life and death of Freddie Mercury:
He was a British rock star who was born in what is now Tanzania. He became famous for his wide vocal range (four octaves – ranging from bass to soprano) and also for his flashy style on stage. He's been consistently voted as one of the greatest singers in the history of pop music. And he was also the first major singing star to die of AIDS.
His name at birth was Farrokh Bulsara and he was born in the sultanate of Zanzibar.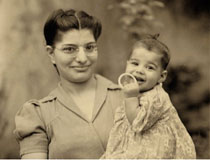 He lived there and in India until his middle teen years and which point his family moved to Middlesex, England. They fled for safety reasons during the 1964 Zanzibar Revolution in which thousands of Arabs and Indians were killed.
It was there that he formed the band Queen in 1970 with Brian Day and Roger Taylor.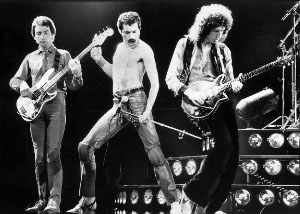 Freddie wrote in composed many of Queen's big hits, including "Bohemian Rhapsody".
Freddie also designed the band's logo.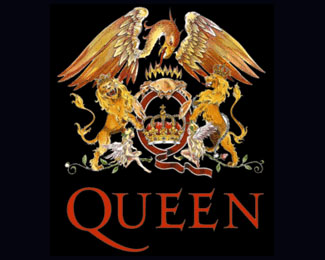 Another of the group's major hits written by Freddie was "We Are the Champions."
Freddie was also noted for playing the piano on many of Queen's big songs. And he also played guitar, like in this performance at the Live Aid concert.
He had a long relationship with Mary Austin in the early 1970's…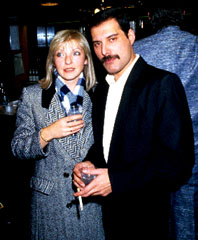 …and by mid-decade had an affair with a male record executive at Elektra records. When he told Austin about that, it was the end of their romantic relationship.
Into early eighties he had a romantic involvement with Barbara Valentin, an Austrian actress…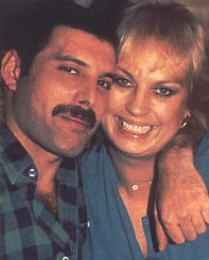 …followed by a long-term relationship with a male hairdresser Jim Hutton….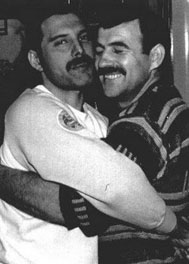 …who cared for Freddie during his illness until he died.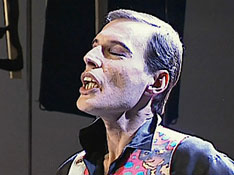 Freddie was first major rock star to die of complications from AIDS in 1991 at the age of 45. After previous denials, he acknowledged that he had the disease the day before his death.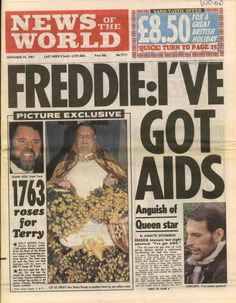 He was given the Brits Award for outstanding contributions to British music posthumously in 1992 during a tribute concert held at Wembley Stadium. And the band has a star on the Hollywood walk of fame given them 2002.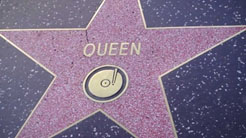 Freddie left most of his wealth, including his house and record royalties, to Mary Austin.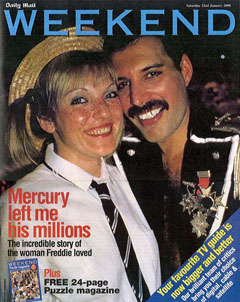 She was also entrusted with the location of his ashes.