Famously Dead A-Z:

Cause of Death:
View information about Ben E King's death here on famously-dead.com. You can view information about Ben E King's death and other famous deaths. You can view by name or by cause of death. We also have included the most popular famous deaths.
Ben E King's Death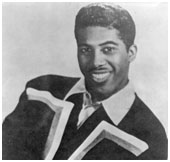 Ben E King
Music
September 28, 1938
April 30, 2015
Heart Disease
The life and death of Ben E. King:
The "E" stood for Earl. Ben E. King gained fame as a singer, songwriter and record producer and rolled out an impressive string of hits as lead singer for The Drifters and as a solo act.
Benjamin Earl Nelson started life in Henderson, North Carolina and moved to New York City's Harlem when he was nine.
He hit the big time in 1958 when he joined a group called The Five Crowns, who were later hired to replace the original members of The Drifters. Their first big hit was 1959's "There Goes My Baby".
Other hits by the Drifters included "Dance with Me", "This Magic Moment", "Up on the Roof", "On Broadway" "Under the Boardwalk", "Some Kind of Wonderful" and "Save the Last Dance for Me"
But a 1960 contract dispute led King to leave The Drifters to go out on his own. That was fine for him, because he was still churning out the hits. His first solo smash was 1961"s "Spanish Harlem."
He amassed quite a list of hit records, a dozen Top Ten songs in all. But King's signature song was "Stand by Me".
That 1961 favorite was voted as one of the Songs of the Century by the Recording Industry Association of America and provided the base for the 1986 movie of the same name, starring River Phoenix.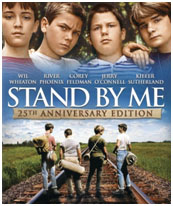 King's radio airplay faded when British bands like The Beatles overtook the charts, but he still had several R&B hits.
In his later years, he headed up the Stand by Me Foundation, a charitable group providing education to deserving youths.
Ben E. King died of coronary disease at the age of 76, survived by his wife of 51 years, Betty.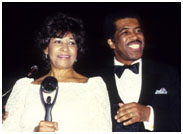 He's in the Rock & Roll Hall of Fame as a member of The Drifters and has been nominated for membership as a solo artist.