Famously Dead A-Z:

Cause of Death:
View information about B. B. King's death here on famously-dead.com. You can view information about B. B. King's death and other famous deaths. You can view by name or by cause of death. We also have included the most popular famous deaths.
B. B. King's Death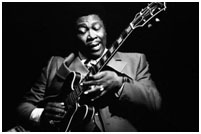 B. B. King
Musician, Singer
September 16, 1925
May 14, 2015
Diabetes
The life and death of B. B. King:
B. B. stands for "Blue's Boy", fitting with his nickname "King of the Blues, given to him by fans and fellow musicians alike. Over the course of his nearly seventy year career, B. B. King mentored scores of guitarists, including Eric Clapton, Jimi Hendrix, John Mayall and Keith Richards.
Riley B. King was born on a cotton plantation near Itta Bena, Mississippi. He was raised by his grandmother after his parents separated and his mother died. He started working as a sharecropper until his father came back for him and they moved to Indianola.
Helped by a preacher uncle who taught him to play, Riley bought his first guitar for $15 when he was twelve years old and after breaking in as a musician he threw himself into performing.
He moved to Memphis where he started performing on local radio.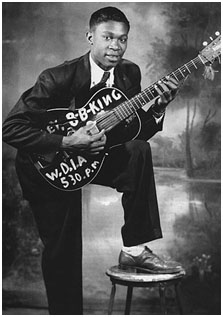 He got his Blue's Boy's nickname performing his music, and as a DJ, on station WDIA.
And with the help of the guitar he named "Lucille", which he could make sing by itself…

…King recorded more than fifty albums…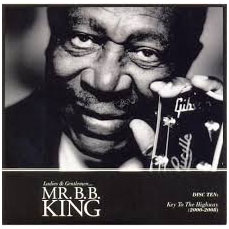 …won 15 Grammy Awards, and was a tireless performer, often staging more than 250 concerts a year – all with a string of memorable songs.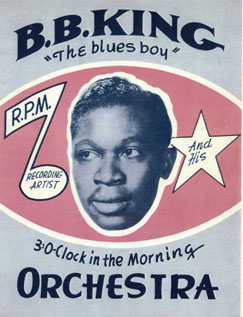 His first R&B hit came in 1951, with "3 O'clock Blues".
Perhaps his best remembered song was the 1970 Grammy winning "The Thrill is Gone."
King had fifteen biological and adopted children. He continued performing well into his '80's although he suffered from diabetes and his health was in general decline. In October 2014, he collapsed during a concert in Chicago.
In May, 2015, B. B. King died peacefully in his sleep in his Las Vegas home. He had been in hospice care in his final days and was 89 years old.
But a few days after King's memorial services, two of his heirs accused his two closest aides of poisoning him. Daughters Karen Williams and Patty King claimed family members were stopped from visiting BB while his business manager, LaVerne Toney and his personal assistant Myron Johnson, poisoned him.
However, three doctors determined that King was properly cared for and police said there was no active homicide investigation. An autopsy was quickly performed, with results about two months off.
To be continued…