Famously Dead A-Z:

Cause of Death:
View information about Vic Morrow's death here on famously-dead.com. You can view information about Vic Morrow's death and other famous deaths. You can view by name or by cause of death. We also have included the most popular famous deaths.
Vic Morrow's Death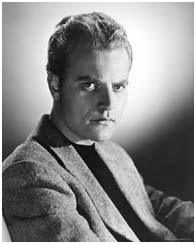 Vic Morrow
Actor
February 14, 1929
July 23, 1982
Decapitation
He died an actor's nightmare when what was supposed to be make-believe turned disastrously real, on a movie set that was fittingly depicting tales of the macabre.
Vic Morrow was born in the Bronx, New York in a middle-class Jewish family. He joined the Navy at 17, dropping out of high school.
His first big role came as a juvenile delinquent in "Blackboard Jungle" in 1955, playing opposite Sidney Poitier and Glenn Ford as the teacher.
Morrow later moved to the small screen, with guest roles on several series including "Bonanza" and "The Untouchables". His biggest TV role by far was as a lead player in ABC's "Combat", a World War II drama in which he portrayed Sgt. Chip Saunders.
It was a major hit. The long-running World War II drama series lasted five seasons, from 1962 to 67.
Morrow married Barbara Turner and although they eventually divorced, Morrow and the actress-screenwriter had two daughters, Jennifer and Carrie Ann.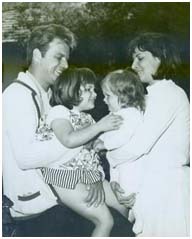 Jennifer enjoyed her own success in film…

...as Jennifer Jason Leigh. Vic and Jennifer became estranged after he and his wife divorced. She changed her last name to disassociate herself from him and remained at odds when he died.
Morrow later married Gail Lester and they also separated after five years just before he died.
The unbelievable happened early in the morning of July 23, 1982 when Morrow was starring in a segment of "Twilight Zone: The Movie"…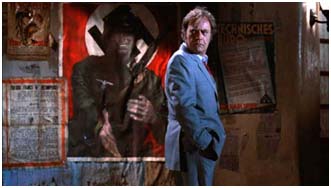 …when the helicopter being used in a scene…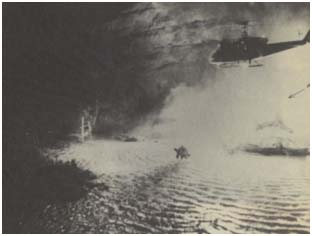 …was damaged by pyrotechnic explosions and crashed on top of him and two child actors, killing all three instantly.
Morrow was decapitated by the chopper's rotor, as was one of the children.
The other child actor was crushed by the helicopter.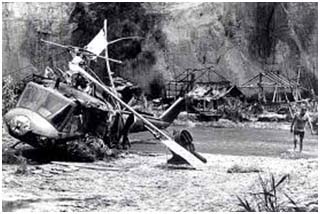 The film's director John Landis and four others were acquitted of involuntary manslaughter.
Morrow's children sued and settled for an undisclosed amount of money.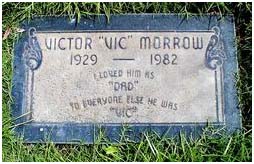 Vic Morrow's buried at Hillside Memorial Park Cemetery in Culver City, California.