Famously Dead A-Z:

Cause of Death:
View information about Steve Irwin's death here on famously-dead.com. You can view information about Steve Irwin's death and other famous deaths. You can view by name or by cause of death. We also have included the most popular famous deaths.
Steve Irwin's Death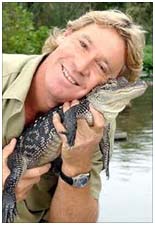 Steve Irwin
Television Personality
February 22, 1962
September 4, 2006
Stung by a Stingray
He earned his fame and money dealing with exotic animals on his television series until one day when things went terribly wrong as he taped an encounter with a deadly stingray. His final act was captured forever on video.
Steve Irwin was an Australian wildlife expert and nicknamed the "Crocodile Hunter"…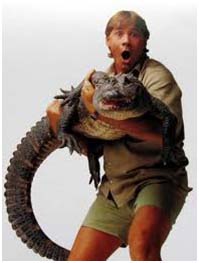 …whose documentary series was broadcast around the world.
And he played with more than crocs…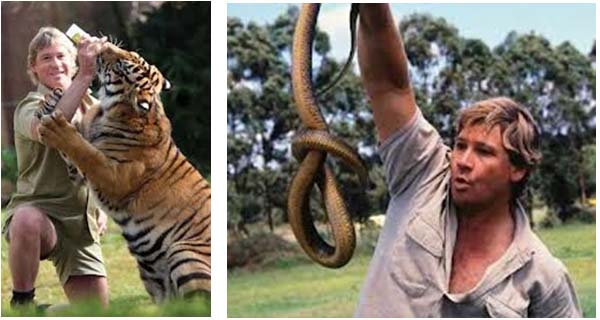 Growing up near Melbourne, his father Bob was a wildlife expert and his mother Lyn helped to rehabilitate wildlife. When they started a reptile park in Queensland, Steve had daily exposure to the wildest of wildlife. He took part in daily feedings of crocodiles and other reptiles. When he turned six, his birthday gift was a python. By nine he wrestled his first crocodile (supervised by his dad).
Steve married Terri Raines in mid-1992…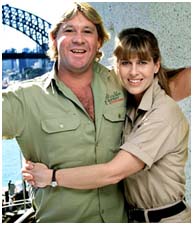 …and it appeared to be a match made in heaven because they spent their honeymoon trapping crocodiles together. In addition to having two children, Bindi Sue and Robert, Steve took over management of his parent's reptile park, renaming it The Australia Zoo and he and Terri went into the wildlife documentary business as co-hosts.
The first episode of the Crocodile Hunter aired in Australia in 1996 and later expanded to the United States, Britain and more than 130 other countries. There were some controversial episodes, like the time he held his son while hand feeding a chicken to a 12 foot croc. A lot of people thought the infant was a little too close, but Steve and Terri insisted he was in control and the baby was safe. He was also criticized for provoking wildlife.
It all ended September 4, 2006 when Irwin was snorkeling at Bat Reef on the Great Barrier Reef, near Queensland. Steve was filming a documentary for his daughter's TV show, and was underwater and approached a sting ray. As you'll see in this clip, the sting ray turned on him and pierced his chest with its tail spine, close to Irwin's heart.
His crews got Steve out of the water, rushing him to shore and giving CPR. But it was too late. The Crocodile Hunter became prey to a stingray and was dead at age 44. His death is thought to be the only time a fatal sting ray attack's been caught on tape.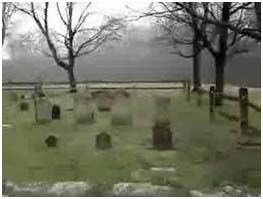 He's buried at the Australia Zoo.