Famously Dead A-Z:

Cause of Death:
View information about Robert Reed's death here on famously-dead.com. You can view information about Robert Reed's death and other famous deaths. You can view by name or by cause of death. We also have included the most popular famous deaths.
Robert Reed's Death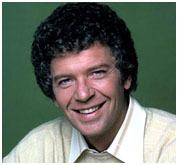 Robert Reed
Actor
October 19, 1932
May 12, 1992
AIDS, Colon Cancer
The life and death of Robert Reed:
He was one of the most famous TV dad's ever, part of an acting career on stage, film and television. Also, he was a public person living in a time when he felt it was best to keep his secret personal life a secret.
Born John Robert Reitz in the Chicago suburb of Highland Park, he was the only child of a pair of high school sweethearts who married at 18 – John Senior and Helen Teaverbaugh Reitz. Dad worked for the government and Mom was a housewife.

Young John moved with his family to Muskogee, Oklahoma in his later childhood years where his father worked on a turkey farm. The family also lived in Navasota, Texas.
Young John was part of the 4H agricultural club and while in high school in Oklahoma, joined the acting club. From there, he went to Northwestern University to study drama, along with acting studies in London's Royal Academy of Dramatic Art. He mastered Shakespeare and also adopted his stage name, Robert Reed.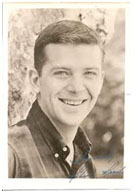 He hit the television screen as a guest start on Father Knows Best in 1959 and two years later was co-starring with E.G Marshall in CBS-TV's "The Defenders".
"The Defenders" ran for four years, until 1965, but Reed stayed active with guest roles in "Ironside", "The Mod Squad" and "Family Affair."
In 1968, he signed two new contracts at ABC and Paramount Studios, after appearing in the Neil Simon play "Barefoot in the Park".
And then he landed his signature role as Mike Brady – a widowed man with three kids marrying a divorcee with three kids - creating "The Brady Bunch".
Actually, Reed was the second choice for the role of Mike Brady. Originally, they wanted future Academy Award winner Gene Hackman for the part, but then decided against it because he wasn't as well known at the time.
His role was to help smooth out family crises.
Cast members enjoyed working with Reed and he liked them, but the show's producers found him hard to work with. He wasn't very happy with the Mike Brady role either, feeling it was beneath his training as a serious actor.
And even though it wasn't highly rated, "The Brady Bunch" had lots of fans and ran for five TV seasons until it was cancelled in 1974. In fact, Reed refused to appear in the series finale because script changes he wanted weren't made.
There was life after "The Brady Bunch" with a recurring role on "Mannix", a part in the "Rich Man, Poor Man" mini-series and guest shots on "Hawaii Five-O" and "Charlie's Angels", "Fantasy island", "The Love Boat" and "Murder She Wrote", among others.
And he even came back for some "Brady Bunch" sequels and spin-offs, despite his dislike for the Mike Brady role.
In his personal life, Reed was gay, but kept it private, fearing it would ruin his career. He married Marilyn Rosenberger in 1954, a fellow Northwestern student and they had a daughter before divorcing in 1959.
It's not known when reed contracted HIV, but he died after a six month battle with colon cancer in which his doctor said HIV was a significant factor.
He was cremated and his ashes are buried next to his grandparents in Skokie Illinois' Memorial Park Cemetery.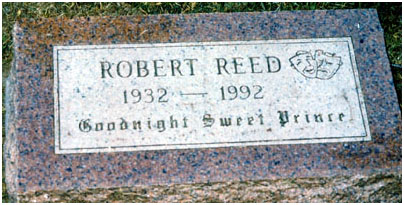 After he died, some of his "Brady Bunch" co-stars said they knew about Reed's sexual orientation but said it was never something he would discuss. A close friend said he said he had a sense of decorum and didn't want any publicity about his private affairs.