Famously Dead A-Z:

Cause of Death:
View information about Richard Pryor's death here on famously-dead.com. You can view information about Richard Pryor's death and other famous deaths. You can view by name or by cause of death. We also have included the most popular famous deaths.
Richard Pryor's Death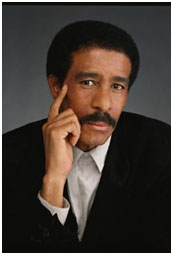 Richard Pryor
Comedian, Actor, Film Director, Satirist
December 1, 1940
December 10, 2005
Heart attack
The life and death of Richard Pryor:
He was vulgar. He was profane. He was funny. His humor focused on racism and over contemporary issues and he's regarded as one of those influential standup comics of all time. His work included concert movies and recordings. He also acted in numerous films, appeared on TV, and won an Emmy award, five Grammy awards and two American Academy of Humor awards.
Richard Franklin Lennox Thomas Pryor grew up in his grandmother's brothel. His mother Gertrude was one of the prostitutes there. Pryor's father LeRoy was a former boxer and a street hustler.
His mother abandoned Richard when he was 10 and he was raised by his grandmother Maria Carter, but she was violent she would beat him any time he stepped out of line.
Granny was raising four children at the brothel and Pryor was sexually abused when he was seven.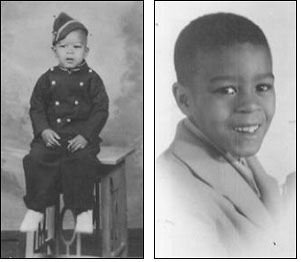 Expelled from school at 14, he started playing drums of the nightclub and served in the Army from 1958 to 1960 but spent virtually all that time in an army prison for a stabbing that occurred while he was stationed in Germany.
He fathered two children a daughter with a girlfriend and a son with Patricia Price, whom he married in 1960 and divorced in 1961.
That was the life of this gifted comic before his career got going.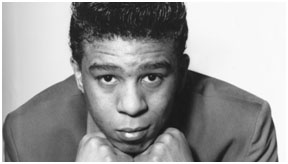 He started appearing in New York City nightclubs with performers like Bob Dylan and Woody Allen in 1963. His early material was not the controversial stuff that would come later on and he had regular TV guest gigs on the Ed Sullivan show…
…the Tonight Show and he was a comic in Las Vegas.
Things started to change in September 1967. He called it an epiphany when he started to use profanity and racially charged words in his Las Vegas act.
He also saw the birth of another daughter in 1967 with a girlfriend and he later married Shelley BonIs. They had another daughter but the couple divorced about a year later.
By 1969 he was in Berkeley, California, immersing himself in the counterculture and hanging with folks like Black Panther leader Huey Newton.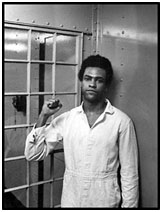 Pryor's material turned edgy…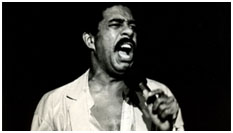 …like this 2006 bit about the "N" word.
Richard was arrested for tax evasion in 1974 and got married again to Debra Maguire in 1977. That lasted a year and he started dating Jennifer Lee. They married in 1981 that lasted a year. (People keep cars longer that he kept some of his wives.)
"The Richard Pryor show" debuted in 1977 on NBC but was canceled after only four episodes. Audiences didn't care for his controversial material and Pryor ignored network censors.
Pryor's health wasn't great either. He was diagnosed with multiple sclerosis of 1986, suffered two severe heart attacks and eventually underwent triple heart bypass surgery in 1990.
He also set himself on fire, while freebasing cocaine and drinking 152 proof rum in July, 1980. He suffered burns over more than half his body and nearly died.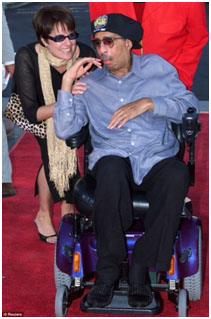 He said he tried to commit suicide.
In all he was married seven times to five different women.
Pryor died December 10, 2005 after suffering a heart attack. He was cremated and his remains were given to his family.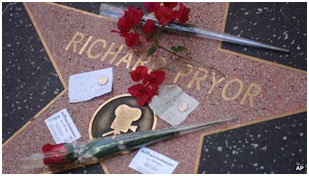 And there's a star for him on the Hollywood Walk of Fame.