Famously Dead A-Z:

Cause of Death:
View information about Richard Attenborough's death here on famously-dead.com. You can view information about Richard Attenborough's death and other famous deaths. You can view by name or by cause of death. We also have included the most popular famous deaths.
Richard Attenborough's Death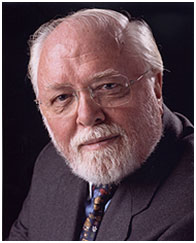 Richard Attenborough
Movie Actor, Director and Producer
August 29, 1923
August 24, 2014
Natural Causes
The life and death of Richard Attenborough:
He gained fame in film, as an actor, a director and a producer, and had great staying power in a career that began in 1942.
Richard Samuel Attenborough, also known as Baron Attenborough, was born in Cambridge, England. He was the oldest of three sons of Mary Attenborough and Frederick Attenborough, a scholar and academic administrator who was a fellow at Emmanuel College in Cambridge.
In 1939 the Attenborough family took in two German Jewish refugee girls and they were formally adopted after the war when it was discovered their parents were killed.
During the war Attenborough served in the Royal Air Force.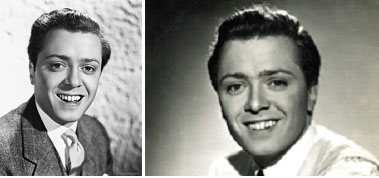 His acting career started on the stage in London and he worked in British films for the next 30 years, starting in the 1950s including several successful comedy is for John and Ray Boulting.
American audiences came to know him for his role in the "Great Escape" in 1963 he also appeared in "Flight of the Phoenix" with James Stewart in 1967.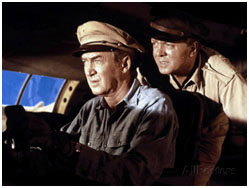 You've probably seen him in many films including "The Great Escape", "Miracle on 34th Street", "The Sand Pebbles" and "Jurassic Park", remembered as the less-than-cautious developer John Hammond who gave rebirth to the dinosaurs.
Some of his director work included "Oh! What a Lovely War" in 1969 and "Young Winston", in 1972 based on the early life of Winston Churchill.
And as a film director and producer, he really scored big at the 1982 Academy Awards for Best Director and Producer for Best Picture for Gandhi, the life of Mohandas Gandhi.
Attenborough scored two Golden Globe Awards for Gandhi.
Attenborough married actress Sheila Sim in 1945 and they lived together in London from 1949 until October 2012, when they had to sell their home because of deteriorating health

And they experienced great tragedy.
On December 26, 2004 for the couples elder daughter Jane Holland, as well as her mother-in-law and Attenborough's 15-year-old granddaughter were killed in tsunami resulting from the Indian Ocean earthquake in Thailand, where they were vacationing.
In 2008, Attleboro was hospitalized with heart problems and was fitted with a pacemaker, and was confined to a wheelchair after a stroke in 2008.
Richard Attenborough died on August 24, 2014 five days before turning 91 survived by Sheila, his wife of almost 70 years, their two surviving children, six surviving grandchildren and a great grandchild.