Famously Dead A-Z:

Cause of Death:
View information about Rebecca Schaeffer's death here on famously-dead.com. You can view information about Rebecca Schaeffer's death and other famous deaths. You can view by name or by cause of death. We also have included the most popular famous deaths.
Rebecca Schaeffer's Death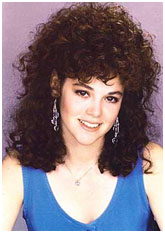 Rebecca Schaeffer
Actress, Model
November 6, 1967
July 18, 1989
Shooting
She was a rising star, establishing herself in modeling and in TV and film roles. But a stalker was lurking in the audience and he shot her dead in her apartment doorway.
Rebecca Schaeffer was born in Eugene, Oregon and raised in Portland, the daughter of Danna Wilner Schaeffer, a writer and instructor at Portland Community College. Rebecca's father Benson was a child psychologist.
Rebecca attended Lincoln High School in Portland and considered becoming a rabbi but then began modeling in her junior year. She appeared in store catalogs, TV commercials and as an extra in a TV film.
She moved to New York in August 1984 and continued modeling but at 5'7" she was considered too short for high-fashion work. She even tried modeling for a while in Japan but finally returned to New York to concentrate on acting.
She appeared in Woody Allen's "Radio Days" in 1986. And after getting the cover of Seventeen magazine in May, 1987…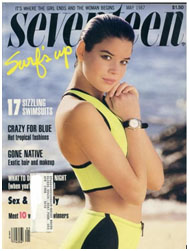 …she won a screen test for the role of Patty Russell in "My Sister Sam".
The sitcom was canceled after two years in 1988.
Rebecca then moved to movies, with roles in "Scenes from the Class Struggle in Beverly Hills", "The End of Innocence" and "Out Of Time", which was a TV film.
On July 18, 1989 Robert Bardo …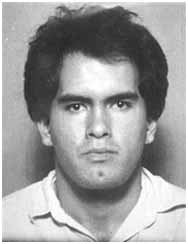 …an obsessed fan who'd been stalking Rebecca for three years, came calling. He'd written her a letter and got a response from her fan service. He also became enraged when he saw Rebecca in bed with a man in "Scenes from the Class Struggle in Beverly Hills", which was released six weeks before her death. Bardo decided he had to punish her, considering her "another Hollywood whore."
Bardo paid a detective agency $250 to find Rebecca's home address in California's Department of Motor Vehicle records, and his brother helped the under-age Bardo get a gun.
He went to her Los Angeles address…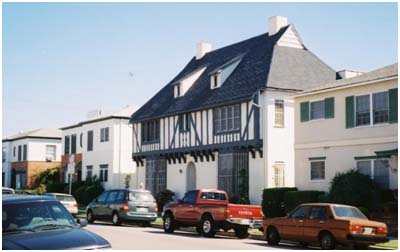 …and asked passersby if she really lived there. He then rang the doorbell.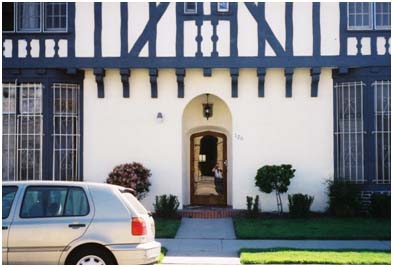 Schaeffer, preparing to audition for "Godfather III", answered the door and he showed her the letter and autograph sheet that was sent to him. Rebecca then asked him not to return to her home.
Bardo left, had breakfast at a nearby diner, and then returned to Rebecca's home. When Schaeffer opened the door the second time she was scowling. Bardo pulled his gun and shot her in the chest at point-blank range.
She collapsed, screaming, as he fled. Rushed to Cedars-Sinai Medical Center, Rebecca was dead within a half hour. Bardo was picked up the next day in Tucson, Arizona and confessed.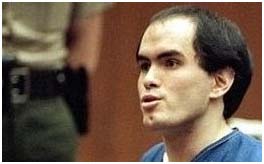 Convicted of murder, he's serving a life term in prison with no chance of parole.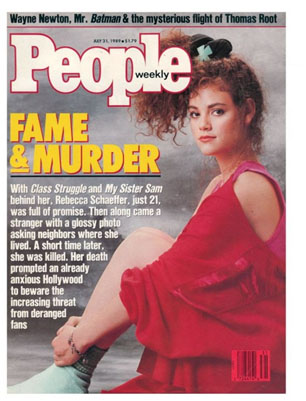 Following Rebecca's death, California laws were drastically toughened on the release of DMV records. Rebecca Schaeffer is buried in Portland's Ahavai Shalom Cemetery.