Famously Dead A-Z:

Cause of Death:
View information about Phil Hartman's death here on famously-dead.com. You can view information about Phil Hartman's death and other famous deaths. You can view by name or by cause of death. We also have included the most popular famous deaths.
Phil Hartman's Death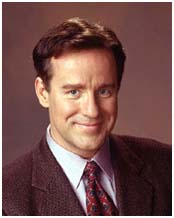 Phil Hartman
Comedian, Actor
September 24, 1948
May 28, 1998
Shooting
The life and death of Phil Hartman:
He was a Canadian born funnyman who brought laughs to many on a variety of very popular TV programs, ranging from "Pee-Wee's Playhouse", "Saturday Night Live", the sitcom "NewsRadio" and as a voice actor on "The Simpsons". He even died in his sleep - not of natural causes, but because his third wife shot him.
Phil Hartman was born in Ontario, one of eight children, and moved with his family to the United States when he was ten. They first settled in Connecticut before moving to the West Coast, where he was often regarded as the class clown in high school.
He dropped out of Santa Monica Community College to become a roadie for a rock band. He returned to school in 1972 studying graphic arts and created over 40 record album covers, for bands including America, Poco and a logo for Crosby, Stills & Nash.
Hartman's first appearance on TV was as a winning contestant on "The Dating Game", although his date never showed up.
Phil joined the Groundlings improv comedy group and by 1979 he teamed up with a fellow comic Paul Reubens and together they created the character Pee-Wee Herman.
An HBO show followed, and Hartman played Captain Carl …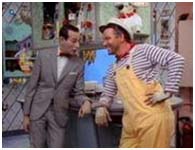 on the HBO series and on Peewee's Playhouse on Saturday mornings on CBS-TV.
From 1986 to 1994, Phil was part of the cast of Saturday Night Live.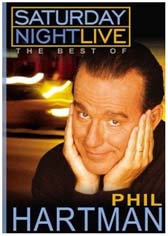 …and did impressions of Frank Sinatra, Ronald Reagan, Ed McMahon, Phil Donahue and his most famous, Bill Clinton.
A comedy-variety show was in the works with NBC but the plan was scuttled. Phil did stay in the network's family, though, on the NewsRadio sitcom as radio anchor Bill McNeil from 1995 to 1998
To top it all off, his talent as a voice actor showed through as Hartman appeared in 52 episodes of "The Simpsons."
Twice married and divorced, to Gretchen Lewis and Lisa Strain, he married Brynn Ormdahl…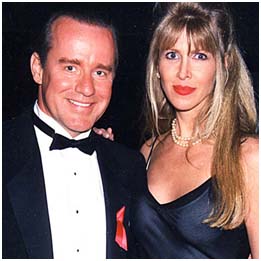 in November, 1987. They had two children together, Sean and Birgen.
But they had problems. An aspiring actress, Brynn was frustrated by her stalled career, which was compounded by her husband's stardom. She became a drug user.
And on the evening of May 27, 1998, after a dinner with an associate, she and Phil argued about her drug use in their Encino, California home.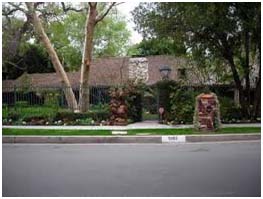 He threatened to leave her if she didn't stop using. Around 3 the next morning, an intoxicated Brynn - high on cocaine - entered Phil's bedroom with a pistol and shot him twice in the head and once in the side while he slept.
Brynn then drove to a friend's home and told him what had happened.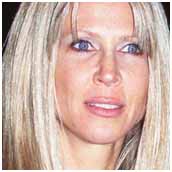 They returned to the Hartman home, found Phil's body and the friend called police. By the time they arrived, Brynn had locked herself in a toilet and committed suicide, shooting herself once in the head.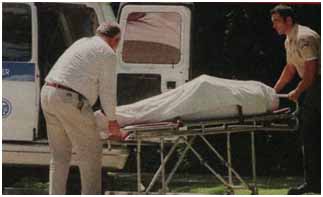 Phil Hartman was cremated and his ashes were reportedly scattered over Santa Catalina Island's Emerald Bay in California.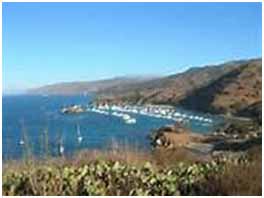 Other reports state both spouse's ashes are buried at Forest Lawn Cemetery in Los Angeles.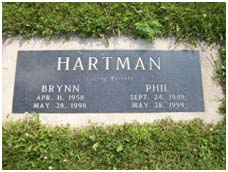 Brynn's sister and brother-in-law raised the two children.