Famously Dead A-Z:

Cause of Death:
View information about Mary Tyler Moore's death here on famously-dead.com. You can view information about Mary Tyler Moore's death and other famous deaths. You can view by name or by cause of death. We also have included the most popular famous deaths.
Mary Tyler Moore's Death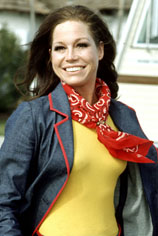 Mary Tyler Moore
Actress
December 29, 1936
January 25, 2017
Cardiopulmonary Arrest, resulting from Pneumonia
The life and death of Mary Tyler Moore:
This popular and versatile actress became an icon of the feminist movement thanks to her portrayal of a single, working girl in the hit TV series that bore her name. In addition, she was an Oscar nominated dramatic actress, a six time Emmy Award winner and was co-head of a TV production company that created some major hit series.
The name on her birth certificate was her name in fame. Mary Tyler Moore was born in Brooklyn Heights, New York to the former Marjorie Hackett and her husband George Tyler Moore. She was the oldest of three children, with a brother named John and a sister named Elizabeth. The family lived in Flushing, Queens for a time before moving to Los Angeles when Mary was eight years old.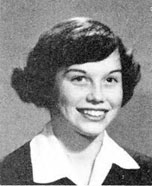 Raised a Roman Catholic, she attended parochial schools, including St. Rose of Lima in Brooklyn, St. Ambrose in Los Angeles and Immaculate Heart High School in Los Feliz, California.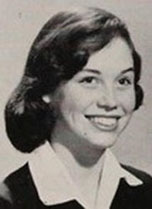 At 17, Mary decided she wanted to be a dancer, and started her TV career as "Happy Hotpoint" …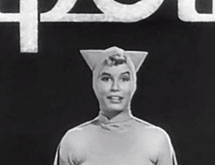 …an elf dancing on Hotpoint appliances in the 1950's Ozzie and Harriet series. There were modeling jobs that followed and her legs, arms and voice (but not her face) appeared on the 1957 TV series "Richard Diamond, Private Detective.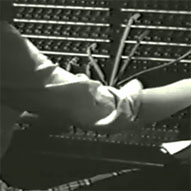 A career disappointment came when she was rejected for the role as Danny Thomas' daughter in the TV series "Make Room for Daddy." Thomas later quipped that no daughter of his could have a nose that small.
But Thomas did recommend her to Carl Reiner, who was creating a series about a TV comedy writer called "The Dick Van Dyke Show". At the age of 23, Mary was cast as the wife, Laura Petrie.
That hit series ran on CBS from 1961 to 1966 and Mary won two Emmys, in 1964 and 1966.
She and Van Dyke developed a deep friendship and after she died, he tweeted: "There are no words. She was THE BEST! We always said that we changed each other's lives for the better."
By 1970, she and second husband Grant Tinker…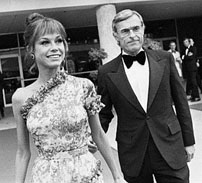 …pitched another series to CBS, involving a single woman striving to make it in life on her own working at a Minneapolis TV station. "The Mary Tyler Moore Show" was a rating's hit, an award-winning comedy that struck a chord with the American public.
Not only did it change the spin of American sitcoms, no husband/Dad or kids, but it won 29 Emmys, including Best Comedy Actress honors for Mary in 1973, '74 and '76. The city of Minneapolis honored her with a downtown statue.
One memorable episode as "Chuckles Bites the Dust", a funeral service for a fallen TV clown.
Spinoffs like "Lou Grant", "Phyllis" and "Rhoda" – all based on characters in the Mary Tyler Moore Show - followed.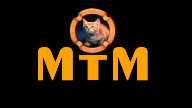 And MTM Enterprises didn't stop there, moving on to produce other non-related hit series, including "The Bob Newhart Show", "St. Elsewhere", "Hill Street Blues" and "WKRP in Cincinnati." MTM was sold in 1988 for a whopping 320 million dollars.
And Mary showed she could go do drama as well as comedy, nominated as Best Actress in 1980's hit film "Ordinary People" for her portrayal as Beth Jarrett, a cold mom who couldn't forgive her teenaged son for living after his brother, and her favorite son, drowned.
Although Mary didn't win her Oscar, the movie was Best Picture that year.
Mary's other films credits included "Thoroughly Modern Millie" and "A Change of Habit" …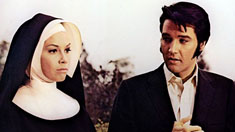 …co-starring Elvis Presley.
Despite these professional successes, Mary suffered through personal tragedies. She wrote two autobiographies detailing her struggles with alcoholism and Type 1 diabetes. She worked for many years for the Juvenile Diabetes Research Foundation, now known as JDRF.
Mary also has surgery for removal of a benign brain tumor in 2014 and friends related that she had heart and kidney problems and was nearly blind in her later years.
Her first marriage at age 18 to Richard Meeker…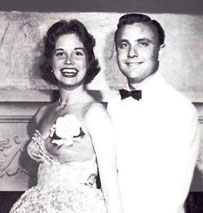 …ended in divorces six years later and their son and her only child Richard Junior died at age 24 of an accidental, self-inflicted gunshot wound.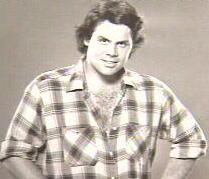 Her second marriage to Grant Tinker last 29 years before ending in divorce and she married Dr. Robert Levine in 1983…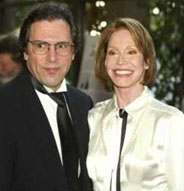 …her sole survivor. Her sister suffered a fatal drug overdose in 1978 and her brother died of kidney cancer in 1992.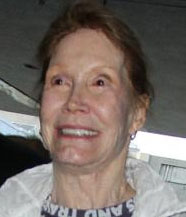 Mary died at the age of 80 at Greenwich Hospital in Greenwich, Connecticut after being placed on a respirator the week before.