Famously Dead A-Z:

Cause of Death:
View information about Lisa Robyn Kelly's death here on famously-dead.com. You can view information about Lisa Robyn Kelly's death and other famous deaths. You can view by name or by cause of death. We also have included the most popular famous deaths.
Lisa Robyn Kelly's Death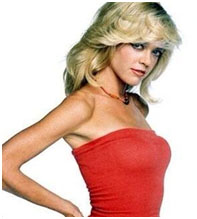 Lisa Robyn Kelly
Actress
March 5, 1970
August 14, 2013
Drug Overdose
The life and death of Lisa Robyn Kelly:
She became popular as a TV actress, best remembered for her role in "That 70's Show" and the movie "Amityville Dollhouse." But Lisa Robin Kelly had problems with substance abuse and she died at a relatively young age because of it.
Born in Connecticut and raised in the town of Southington, she made her TV debut in a 1992 episode of "Married with Children".
However, her biggest part was as Laurie, the promiscuous and nasty older sister in "That 70's Show".
But she left the show after five seasons, her character written out of the series. She later admitted in an interview that her drinking caused problems.
Those problems continued to bite her.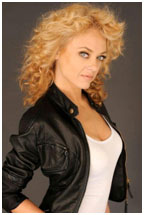 Kelly was arrested in August, 2010 in North Carolina on charges of driving under the influence.
She was picked up in March 2012 on a felony charge of injuring her spouse, on a complaint filed by an ex-boyfriend. She denied the accusation – claimed that she was assaulted - and was released on $50,000 bail. Formal charges were never filed.
That was followed in November 2012 when she and her husband were both arrested and charged with assault in Mooresville, North Carolina after police responded to a disturbance at their home.
Finally, her legal problems reoccurred in June, 2013 when she was arrested for suspected DUI…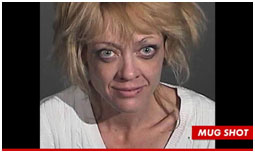 …when police responded to a call about a parked car blocking a lane of traffic and she failed a sobriety test.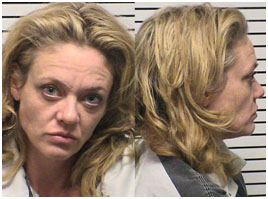 All of her problems climaxed on August 14, 2013 when she died in her sleep at the age of 43. Lisa had voluntarily checked herself into a rehab facility several days earlier to receive treatment. The Los Angeles sheriff's department eventually ruled out foul play in her death and it was later determined that she died of an overdose – "multiple drug Intoxication", ingested orally.