Famously Dead A-Z:

Cause of Death:
View information about Leonard Nimoy's death here on famously-dead.com. You can view information about Leonard Nimoy's death and other famous deaths. You can view by name or by cause of death. We also have included the most popular famous deaths.
Leonard Nimoy's Death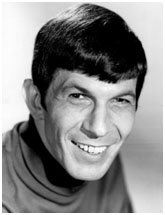 Leonard Nimoy
Actor
March 26, 1931
February 27, 2015
Chronic Obstructive Pulmonary Disease
The life and death of Leonard Nimoy:
He was a well-known face and voice, famously remembered for his role as Mr. Spock in the "Star Trek" television series.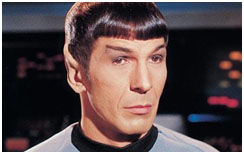 It led to several sequels in movies, TV and video games. But he was also appeared in many other shows and movies and was a gifted narrator, director, singer, songwriter and poet.
Leonard Simon Nimoy was born into a Jewish family in Boston. His Orthodox parents came from the area now known as Ukraine. He began acting at the age of eight in local children's theatre. While parents wanted him to attend college and set up a stable career, he was encouraged to go into acting by his grandfather.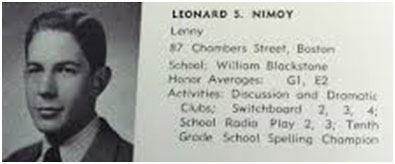 He went to Boston College and took some drama classes but didn't complete his education there. He studied photography at UCLA in the 1970's and had a Master Degree in Education from Antioch College.
But acting was always his number one choice and his film and TV career started in 1951 and over the years he had parts in TV shows like "Perry Mason", "Bonanza", "The Untouchables" and "Dragnet", among others. He also had less dramatic side jobs, like delivering newspapers, to help support his family.
His film roles included sci-fi films like "Them!" and "The Brain Eaters". And he pulled down some ethnic roles, playing Hispanic characters on TV shows like "Wagon Train".
But his signature role came in "Star Trek, cast as the half-human, half-Vulcan Mr. Spock.
After Star Trek, he garnered a role in the TV spy Series "Mission Impossible".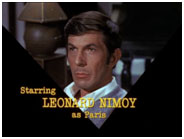 And he hosted and narrated a syndicated documentary series called "In Search of"
To top it off, he had a number of stage roles, including productions of "Camelot", "The King and I" and "One Flew Over the Cuckoo's Nest". ,
And he also found work as a singer, releasing five albums on Dot Records.
He was active in the Jewish community and was able to read and speak Yiddish. He was married twice, in 1954 to actress Sandra Zober, pictured here with their children, Adam and Julie Nimoy.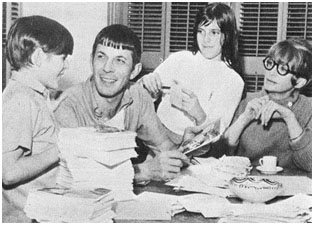 They divorced in 1987.
And in 1989, he married actress and film production executive Susan Bay.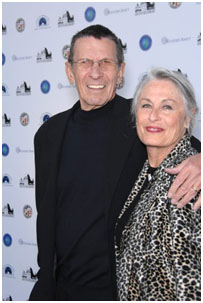 Nimoy suffered from alcoholism while working on "Star Trek" and went into rehab. And in February 2014, he revealed he had COPD (chronic obstructive pulmonary disease) while he blamed on smoking, even though he'd quit thirty years earlier.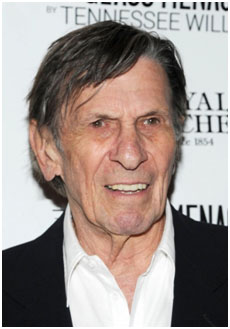 He died a year later at his home in Bel Air, California.
And his "Star Trek" co-star William Shatner said: "I loved him like a brother. We will all miss his humor, his talent, and his capacity to love."