Famously Dead A-Z:

Cause of Death:
View information about John Hurt's death here on famously-dead.com. You can view information about John Hurt's death and other famous deaths. You can view by name or by cause of death. We also have included the most popular famous deaths.
John Hurt's Death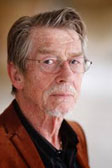 John Hurt
Actor
January 22, 1940
January 25, 2017
Cancer
The life and death of John Hurt:
This popular English actor, famous for his work in film and as a voice talent, remained in the public eye for 60 years and was twice nominated for an Academy Award.
John Vincent Hurt was born in Derbyshire, England. His father Arnould was a mathematician and clergyman who served as vicar of Shirebrook. His mother, the former Phyllis Massey, was an engineer and amateur actress.
Brought up in a strict home, John wasn't allowed to go to the movies as a child – even though there was a theatre across the street. His parents didn't want him to play with the other kids in the neighborhood, because they were deemed "too common."
At the age of eight, he decided he wanted to be an actor, while a student at St. Michael's Preparatory School in Kent. He also claimed to have been abused by the School's Senior Master, which he says had a big impact on him.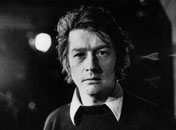 His first major film role was as Richard Rich in "A Man for All Seasons" in 1966.
Other roles and acting honors followed and in 1978 he appeared in "Midnight Express" …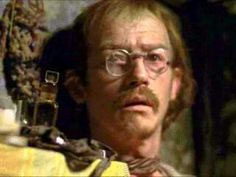 …for which he received as Oscar nomnation as Best Supporting Actor.
In 1980, John was nominated for the Academy Award for Best Actor for his lead performance as John Merrick in "The Elephant Man", which required hours of makeup to transform his appearance.
John also starred as Mr. Ollivander in the Harry Potter film series.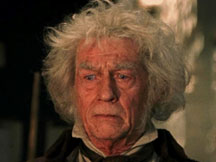 He also lent his voice in the role of Aragorn in the animated version of "Lord of the Rings"
John was married twice times. From 1962 to 64, he was married to actress Annette Robertson.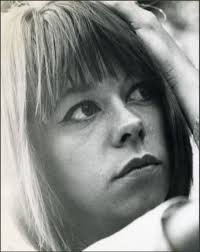 His longest relationship ran from 1967 with French model Marie-Lise Volpeliere-Pierro…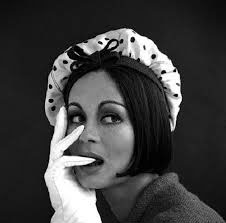 …and they planned to marry in 1983 but she died on injuries suffered in a horse riding accident.
His 1980 marriage to Joan Dalton…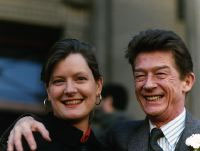 …produced two sons, Alexander and Nicholas, but ended in divorce in 1996.
His marriage to Sarah Owen lasted to July 2002…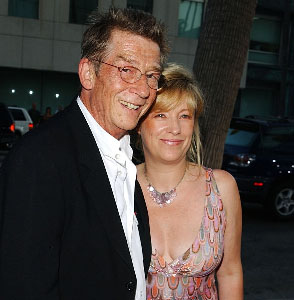 …leading to his fourth marriage to Anwen Rees-Meyers in March 2005.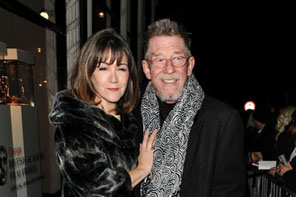 She survived him when he died after a nearly two-and-a-half-year battle with pancreatic cancer.
John received an honorary degree from the University of Derby in January, 2002 and was knighted as Sir John Hurt by Queen Elizabeth II in 2015.