Famously Dead A-Z:

Cause of Death:
How did Jim Nabors's die? Here on famously-dead.com, you can view information about Jim Nabors's death and other famous deaths. You can view by name or by cause of death. We also have included the most popular famous deaths.
Jim Nabors's Death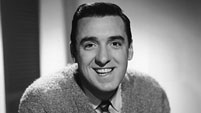 Jim Nabors
Actor, Singer
June 12, 1930
November 30, 2017
Natural Causes
The life and death of Jim Nabors:
He had an extremely varied six-decade career, as a comedic actor with a goofy persona and a singing voice that seemed mismatched with the character he created.
James Thurston Nabors was born in Sylacauga, Alabama and spent his early years there. His mother was the former Mavis Pearl and his father, Fred, was a police officer. He had two sisters.
Jim started singing in his high school years at school and in a church group. He started appearing in acting skits while attending the University of Alabama.
When he graduated, he moved to New York and got a job as a typist at the United Nations and then moved on to Chattanooga, Tennessee for a job as a TV film cutter.
Jim then moved to Southern California to relieve his asthma and started working as a film cutter for NBC. He also worked at a tavern in Santa Monica and started appearing in cabaret theatre. That's where he developed the character that put him on the map – Gomer Pyle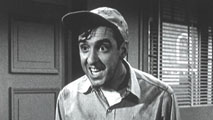 Jim's big start in acting came with the role of Gomer Pyle in "The Andy Griffith Show" and spent several years as a supporting character, who was a loveable goofball working as a gas station attendant, who used the exclamations "Shazam!" and "Golly!".
The role proved to be the springboard to his very own series as the lead character in a spin-off called "Gomer Pyle, U.S.M.C." – still the same goofball who drove his sergeant to distraction.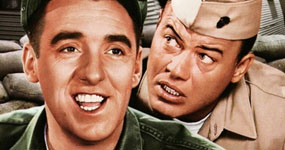 Gomer Pyle ran for five seasons and ended when Jim resigned from the series because he wanted to do other things.
He really wanted to sing after he was favorably reviewed for singing in an episode of the Andy Griffith show in 1964. Jim went on to record several albums with romantic ballads.
He was also famous for singing "Back Home Again Indiana" before the start of the Indianapolis 500 auto race nearly every year between 1972 and 2014, unless he was sidelined by illness or a previous commitment.
He played in Vegas and was a guest on other TV shows, notably variety programs like "The Carol Burnett Show".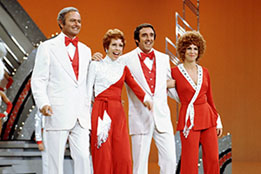 And he also appeared in dramatic TV guest roles and for one season as a TV talk show host.
Jim was also rumored to be involved romantically with actor Rock Hudson…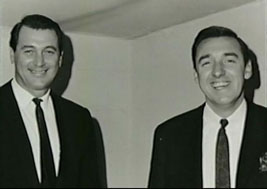 …but neither man publicly admitted to it and stayed away from each other for the rest of their lives when the buzz started to grow.
Jim married his partner of 38 years, Stan Cadwallader…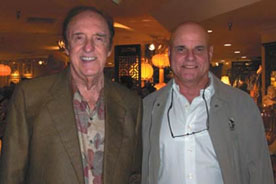 …in January 2013 in Seattle, a month after same sex marriage became legal in Washington State.
Jim has a star on Hollywood's Walk of Fame and was named an honorary Marine for his role as Gomer Pyle by the United States Marine Corps.
Jim retired in 2014 after singing at the Indy 500 and moved on to Hawaii, where he bought a macadamia plantation in Maui.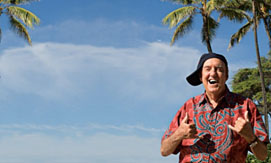 Jim died at his Honolulu home at the age of 87. His companion said it appeared he died of natural causes.