Famously Dead A-Z:

Cause of Death:
View information about Harold Ramis's death here on famously-dead.com. You can view information about Harold Ramis's death and other famous deaths. You can view by name or by cause of death. We also have included the most popular famous deaths.
Harold Ramis's Death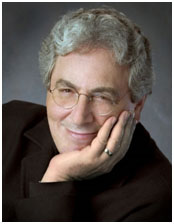 Harold Ramis
Comic, Actor, Director
November 21, 1944
February 24, 2014
Autoimmune Disease
The life and death of Harold Ramis:
This was a very funny guy and some of his best work was done in relative anonymity from behind the camera, as a director. He started in TV and worked with some of his early colleagues throughout his career in film, until he was taken by a rare disorder.
Harold Allen Ramis was born to a Jewish family in Chicago. His parents Ruth and Nathan owned a food and liquor store on the city's North Side. After attending public schools in Chicago, he went to Washington University in St. Louis.
Upon graduation he worked in a St. Louis mental institution and later claimed it prepared him well for his work in Hollywood as a director. He didn't mean it as a joke either. Harold said it prepared him to deal with people who might be reacting in extreme ways – be it anger, fear or grief.
Harold returned to Chicago in 1968 and wrote entertainment features for the Chicago Daily News. Raimis' writing led to a stint as a joke editor at Playboy magazine. He also started working with TVTV and performed with Chicago's Second City improv comedy group.
He left Second City (replaced as a main cast member by John Belushi) and later rejoined, teaming with Belushi and future collaborator Bill Murray. While Belushi and Murray went on to NBC-TV's "Saturday Night Live", Harold stayed with SCTV, until he started his film career as a script writer for "National Lampoon's Animal House."
He then wrote "Meatballs" for his pal Murray, the first of six movie collaborations that also included some of the films he directed, like "Caddyshack" and "Groundhog's Day", which he considered his masterpiece.
And by 1984, he worked with Dan Aykroyd on the screenplay for "Ghostbusters" in which he also starred as Dr. Egon Spengler.
He also appeared in 1981's "Stripes" As Russell Ziskey.
Harold made audiences laugh through his work as a director too…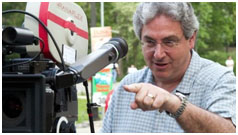 …when he took them to Wally World in 1983's "National Lampoon's Vacation."
Harold also was the voice of Marty Moose in that movie.
The laughs continued with "Analyze This", featuring Billy Crystal, Robert DeNiro and Chazz Palminteri.
Also needing to be mentioned, directorial credits for 2002's "Analyze That" and TV's "The Office", among his other projects.
Harold married twice, first to Anne Plotkin, with whom he had a daughter, Violet. The marriage broke up in 1984 and they divorced.
In 1989, Harold married Erica Mann…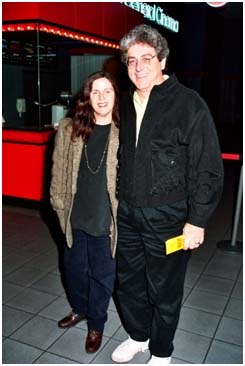 …and they had two sons, Julian and Daniel.
In the spring of 2010, Harold caught an infection resulting from complications of autoimmune inflammatory vasculitis. He lost the ability to walk – regained his mobility – only to suffer a relapse of the disease in 2011.
Harold died of complications from the illness at his Chicago home at age 69.