Famously Dead A-Z:

Cause of Death:
View information about George Kennedy's death here on famously-dead.com. You can view information about George Kennedy's death and other famous deaths. You can view by name or by cause of death. We also have included the most popular famous deaths.
George Kennedy's Death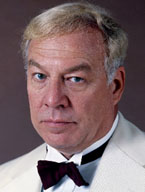 George Kennedy
Actor
February 18, 1925
February 28, 2016
Natural Causes
The life and death of George Kennedy:
He was a popular character actor who lent his face to a varied series of roles as the hulking tough guy. But he had a real life soft spot as an advocate for adopted children. And he died of natural causes at the ripe old age of 91.
George Harris Kennedy was born in New York City. His father George Sr. was a musician and orchestra leader who died when young George was only four years old. He was raised by his mother, a ballet dancer.
With show biz in his blood, George made his stage debut as age two in a touring company for "Bringing up Father" and by age seven was a radio DJ in New York.
But George spent sixteen years in the U.S. Military after joining during World War II. He rose to the rank of Captain and didn't resume his show biz career as a technical adviser, and later actor, on the TV sitcom "The Phil Silvers Show."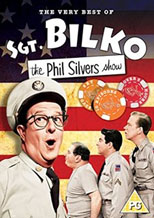 George also had guest roles in Golden Age TV Westerns like "Have Gun, Will Travel," "Cheyenne" and "Gunsmoke."
His growing reputation led him to film roles and he appeared in movies like 1960's "Spartacus"…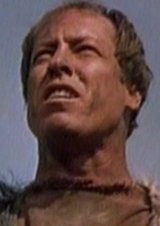 "Charade", which he claimed was his favorite film appearance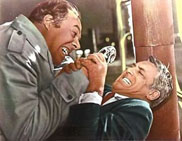 Other roles were landed in "Hush Hush Sweet Charlotte and "The Flight of the Phoenix".
But his big career role was as the chain gang conflict "Dragline" in 1967's Cool Hand Luke.
The part won his a Best Supporting Actor Oscar.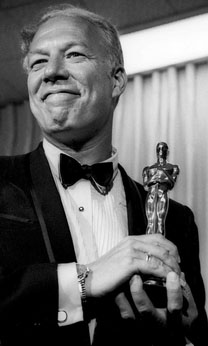 While that role provided a career peak, George was not finished yet. He went on to play in "The Dirty Dozen", "The Boston Strangler" and in "Airport", as airline trouble-shooter Joe Patroni.
That part led to a Golden Globe nomination.
And he was versatile, able to play in a comedy in another memorable role, as Captain Ed Hocken in the Naked Gun film series with Leslie Nielsen and the later disgraced O.J. Simpson.
He also appeared on TV's "Dallas" as Carter McKay and was also a writer and published two murder mysteries and an autobiography.
George married four times, included one woman he married and divorced twice name Norma "Revel" Wurman.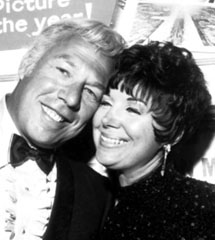 They had two children. He and wife Joan McCarthy, married in 1978 and they adopted four children
Kennedy lived in Eagle Idaho in his final years to be near his family. He'd undergone triple bypass surgery in 2002.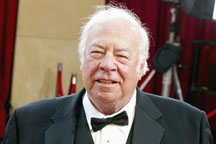 He died of natural causes in an assisted living facility in Middleton, Idaho, after a history of heart problems.
He has a star on the Hollywood Walk of Fame.