Famously Dead A-Z:

Cause of Death:
View information about Eli Wallach's death here on famously-dead.com. You can view information about Eli Wallach's death and other famous deaths. You can view by name or by cause of death. We also have included the most popular famous deaths.
Eli Wallach's Death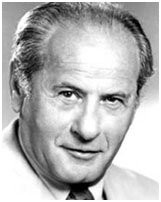 Eli Wallach
Actor
December 15, 1915
June 24, 2014
Natural causes
The life and death of Eli Wallach:
His acting career lasted more than sixty years and his wide ranging talents allowed his very believable portrayals in more than ninety films. He's remembered as one of the greatest character actors ever, on stage and screen.
His name on his birth certificate was the same as the one in the movie credits. Eli Wallach, middle name Herschel, was born in the Red Hook section of Brooklyn, New York. His Jewish immigrant parents, Abraham and Bertha, came to the United States from Poland.
His family owned a candy store in their predominantly Italian neighborhood and Eli went on to the University of Texas at Austin where he performed in a play with future actress Ann Sheridan and news casting icon Walter Cronkite.
Eli later took acting lessons at the New School in New York where he met his future wife, Anne Jackson.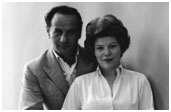 Eli made his Broadway debut in 1945 in Tennessee Williams' "The Rose Tattoo" and won a 1951 Tony Award.
He's also remembered for scores of roles on TV and made his film debut in 1956's "Baby Doll".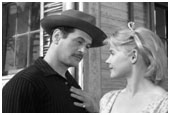 Wallach's credits also include a wide range of roles, like "The Magnificent Seven",
"The Good, the Bad and the Ugly"
...and as the Mafia chief Don Altobello in "Godfather 3.
Eli was married to Anne Jackson for 66 years…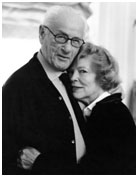 …right until the time of his death. They had three children, five grandchildren and several great grandchildren.
Eli Wallach died at the age of 98 of natural causes.