Famously Dead A-Z:

Cause of Death:
View information about Doris Roberts's death here on famously-dead.com. You can view information about Doris Roberts's death and other famous deaths. You can view by name or by cause of death. We also have included the most popular famous deaths.
Doris Roberts's Death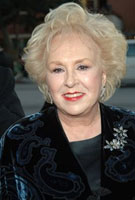 Doris Roberts
Actress
November 4, 1925
April 17, 2016
Natural causes
The life and death of Doris Roberts:
She had acting career that lasted nearly 65 years but is best remembered for her role on a TV series as a meddling and manipulative Italian mama.
Her name at birth was Doris May Green and she was born into a Jewish family in St. Louis, Missouri. After her father Larry deserted the family, her a mother Ann moved to the Bronx, New York and with the help of her own parents, raised young Doris. When her Mom remarried, Doris took the last name of her stepfather, Chester Roberts, as her own.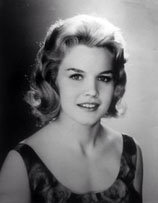 Doris began are acting career on Broadway in the 1950's and in 1952 began appearing on the TV series Studio One.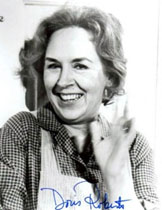 She had roles in several other TV series of the fifties and sixties including "The Naked City", "The Defenders", and "Ben Casey."
Doris also appeared in several movies including "The Taking of Pelham 123", "National Lampoon's Christmas Vacation" …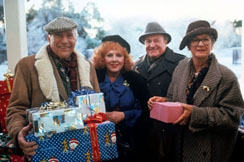 …and she was in the movie "The Rose" as the mother of the title character.
Later TV credits included "Angie", in which she played the role of Falco…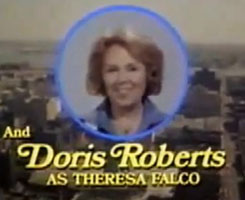 …and then "Remington Steele", as Mildred Krebs.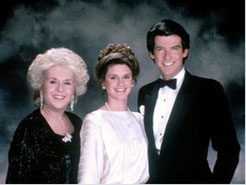 But she'll forever be remembered as Marie Barone on "Everybody Loves Raymond", the hit CBS comedy series created by Ray Romano.
In that role, Doris won four Emmy awards when nominated for seven for Outstanding Supporting Actress, Comedy Series.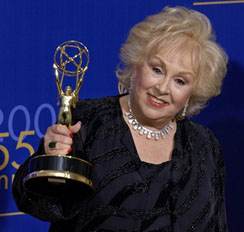 She earned more than eleven Emmy nominations over the course of her career and received a star on the Hollywood Walk of Fame in 2003.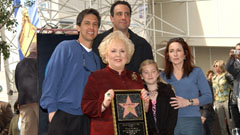 Married twice, she and her first husband Michael Cannata divorced in 1962 and they had one child, Michael Jr.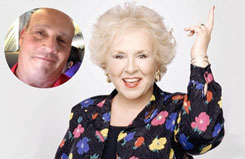 Her second husband was writer William Bligh and they were married from 1963 until he died 20 years later.
Doris even had time for advocacy, testifying on age discrimination in Hollywood before a Congressional committee in September, 2002 and she served as an animal rights activist for Puppies Behind Bars.
Doris Roberts died peacefully in her sleep in Los Angeles at the age of 90. The cast and crew of "Raymond" reunited to honor her.