Famously Dead A-Z:

Cause of Death:
View information about Dom DeLuise's death here on famously-dead.com. You can view information about Dom DeLuise's death and other famous deaths. You can view by name or by cause of death. We also have included the most popular famous deaths.
Dom DeLuise's Death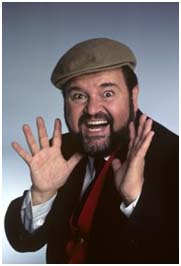 Dom DeLuise
Actor, Comedian
August 1, 1933
May 4, 2009
Diabetes-induced Kidney Failure, Cancer
He was the heavyset Italian kid from Brooklyn, the youngest of three siblings. But the chubby appearance he capitalized on in his comedic bits and movies came back to get him in the end. He died of kidney failure because of complications from diabetes and high blood pressure.
Dom DeLuise's parents were a working class couple, his father was a Sanitation Worker and his mother was a homemaker. He graduated from the High School of the Performing Arts in Manhattan (highlighted in the movie "Fame") and attended Tufts University in Massachusetts.
Four big names in entertainment are linked to Dom's career. Dean Martin frequently had him as a guest on his NBC-TV variety show, as the hapless magician, "Dominick the Great ".
But Dom was also frequently seen on the big screen too, and his movie career was closely linked to two other men. His close friend Burt Reynolds often co-starred with him, in films that included: "The Cannonball Run", "Cannonball Run II", "Smokey and the Bandit II", "The End" and "The Best Little Whorehouse in Texas".
Also playing a huge influence in Dom's movie career was Mel Brooks, who cast him in many of his films, like: "History of the World, Part 1", "Spaceball's", "The 12 Chains", "Silent Movie", "Robin Hood Men in Tights" and "Blazing Saddles."
Dom also landed other roles, like "Fatso", which was directed by Mel Brooks' late wife, Anne Bancroft.
To top it off, Dom was also a voice actor and worked in animated films made by Don Bluth, like "All Dogs Go to Heaven".
Dom married actress Carol Arthur in 1965.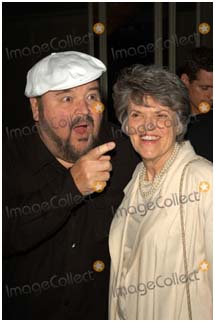 …and they stayed together until he died.
They had three sons, Peter, David and Michael…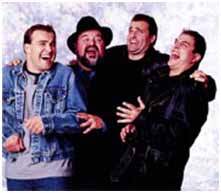 …all actors themselves.
In May 2009, Dom was hospitalized while suffering from kidney failure related to his diabetes. He also suffered from cancer.
Dom DeLuise's family was by his side when he passed. He was cremated with the ashes given to his loved ones.