Famously Dead A-Z:

Cause of Death:
View information about Dana Plato's death here on famously-dead.com. You can view information about Dana Plato's death and other famous deaths. You can view by name or by cause of death. We also have included the most popular famous deaths.
Dana Plato's Death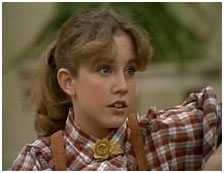 Dana Plato
Actress
November 7, 1964
May 8, 1999
Suicide / Overdose
The life and death of Dana Plato:
Her early success fizzled and her career and life turned into a disappointment.
Dana Plato was a child star on the TV sitcom "Diff'rent Strokes", playing the role of Kimberly Drummond, across from series star Gary Coleman. But she was booted off the series when she became pregnant and although she tried to make herself a successful actress, Dana had at best mixed success working on made-for-TV movies, independent films, some modeling and also doing some voiceover work. And after years of struggling with substance abuse and poverty, Dana Plato died at age 34 after taking a lethal overdose of the painkiller, Soma.
She was born Dana Michelle Strain in Maywood, California. Her mother was an unwed teenager, Linda Strain, who was already caring for another child who was only 18 months old. So Linda gave Dana up and Dean and Kay Plato adopted her in June, 1965. They raised her in the San Fernando Valley until she was three and when the adoptive parents divorced, her mother became her primary caregiver.
Kay Plato started taking Dana to auditions at a very young age and by the time Dana was 7 she started appearing in TV commercials…reportedly over 100 of them…for some big name advertisers like Dole, Atlantic Richfield, Kentucky Fried Chicken and Wrigley's.
And Dana claimed she was offered some plum movies roles, like Regan McNeil in "The Exorcist" and the starring role in "Pretty Baby", but her mother said no, worried Dana would be exposed to unfavorable material or be typecast. (Those roles went to Linda Blair and Brooke Shields, respectively.)
Dana eventually did make her film debut at age 13 in the 1977's horror movie "Return to Boggy Creek". She also appeared in "California Suite", "High School U.S.A" and "Exorcist II, The Heretic".
Plato was also an excellent figure skater and at one point trained for a possible spot on the US Olympic team. Skating became secondary after an appearance on TV's "The Gong Show", because that's when she nailed her most remembered role on "Diff'rent Strokes."
As Kimberly Drummond, she was a teenaged daughter who played the older sister of adopted brothers Willis and Arnold, played by Gary Coleman, The show was a big hit.
Dana appeared on "Diff'rent Strokes" from 1978 to 1984 and again during 1985 to 86 because the show was on two different networks, first NBC and later on ABC.
She also became pregnant by her boyfriend, musician Lenny Lambert, and the sitcom's producers felt the pregnancy wouldn't fit the show's image so she was let go. There were rumors of drug use and other problems on the set surrounding her dismissal, but the producers insisted that the pregnancy was the only reason why her character was written out.
Dana had a son named Tyler Lambert.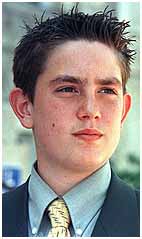 After leaving "Diff'rent Strokes" in 1986, Dana Plato tried to establish herself as a serious actress, but she was saddled by being typecast from her sitcom days.
After her baby was born, she had breast implants and appeared in a June, 1989 Playboy pictorial. But her career was still slipping. She started taking roles in B movies. In 1992 she became one of the first celebrities to star in a video game, "Night Trap". It wasn't a big hit.
Toward the end of her career, Dana accepted roles that some considered soft-core porn, doing nude scenes in "Prime Suspect" and "Compelling Evidence". And she received notoriety after playing a lesbian in "Diff'rent Strokes: The Story of Jack and Jill…and Jill."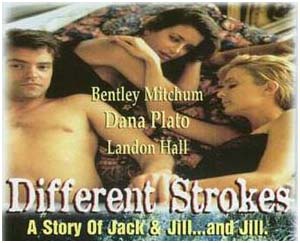 As a backdrop to all of this, Dana Plato had drug and alcohol problems early in life. At 14 she overdosed on Valium and she admitted to drinking and using recreational drugs during her "Diff'rent Strokes" days. Other problems surfaced in January, 1988. She and Lenny Lambert separated the same week that her adoptive mother, Kay Plato, died. When the divorce was finalized, Lambert received custody of their son.
In 1991 she moved to Las Vegas where she struggled with poverty and unemployment. She worked at a dry cleaning store. And in February, 1991 she held up a video store, the clerk reporting that he'd been robbed by the girl on "Diff'rent Strokes."
She was promptly arrested and was caught with a pellet gun and $164. She received five years' probation.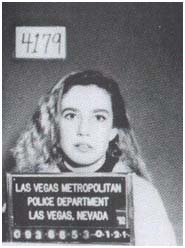 In January 1982, she was arrested for forging a drug prescription and served 30 days in jail for violating her probation.
On May 7, 1999 she was interviewed on the Howard Stern radio show. Plato told Stern about the dramatic events of her mother's death and of her husband leaving her. As she revealed her life story, several callers insulted her calling her an addict, has-been, ex con, lesbian and Dana broke down.
Returning to California with her fiancé Robert Menchaca, Dana died the next day. She overdosed on Soma and Lortab at the Oklahoma home of his mother.

Her death was eventually ruled suicide and her body was cremated.
At almost 11 years to the day of her death, her son Tyler Lambert…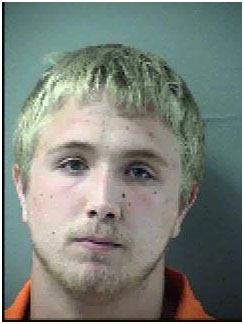 …died at age 25 of a self-inflicted gunshot wound to the head in Tulsa, Oklahoma. His grandmother said he was experimenting with drugs and alcohol which contributed to his suicide. And a friend told ABC News that he always wanted to be with his Mom.