Famously Dead A-Z:

Cause of Death:
View information about Christopher Lee's death here on famously-dead.com. You can view information about Christopher Lee's death and other famous deaths. You can view by name or by cause of death. We also have included the most popular famous deaths.
Christopher Lee's Death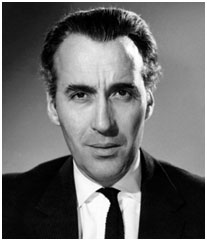 Christopher Lee
Actor
May 27, 1922
June 7, 2015
Respiratory Problems, Heart Failure
The life and death of Christopher Lee:
He said he never dreamt of being a romantic leading man…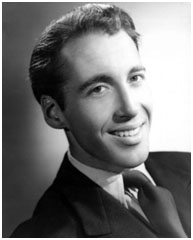 …but he did dream of being a character actor. And he accomplished that for almost seventy years, gaining fame in roles ranging from Dracula, to an evil villain in a James Bond film, to a wicked wizard in the "Lord of the Rings" trilogy.
Christopher Frank Carandini Lee was born in London the son of a Boer War British Army officer Geoffrey Less and his mother Estelle, who was of Italian descent. His parents separated when Christopher was a boy and his mom later married Harcourt Rose, the uncle of James Bond creator Ian Fleming.
Lee fought for the Royal Air Force in World War II.
Christopher launched his horror career in 1957 as the monster in "The Curse of Frankenstein" and made his first appearance as Dracula in 1958.
He went on to make a string of films as the world's most notorious vampire in the 1950's and 1960's, succeeding the first actor who made the vampire his claim to fame, Bela Lugosi.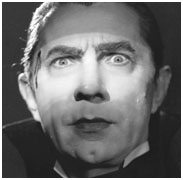 But Lee was never typecast and played a variety of roles including Sherlock Holmes and the founder of Pakistan.
In later years, he was cast as James Bond rival Scaramanga in "The Man with the Golden gun"
…Count Dooku in the Star Wars series…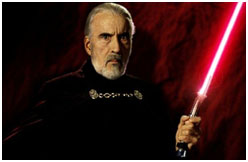 ...and was the evil wizard Saruman in "Lord of the Rings"
Remarkably, Lee was fluent in English, Italian French, Spanish and German, and also was able to master phrases in Swedish, Russian and Greek.
He married Danish painter and former model Birgit Kronke in 1961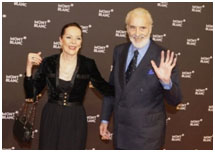 ...and they had a daughter, Christina.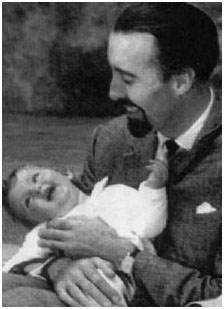 He became Sir Christopher Lee when he was knighted by Prince Charles in 2009 and died in London a couple of weeks after his 93rd birthday. He'd been treated for respiratory problems and heart failure, although the exact cause of death was not revealed.
Christopher Lee was survived by his wife of 54 years and other family members.