Famously Dead A-Z:

Cause of Death:
View information about Roger Ebert's death here on famously-dead.com. You can view information about Roger Ebert's death and other famous deaths. You can view by name or by cause of death. We also have included the most popular famous deaths.
Roger Ebert's Death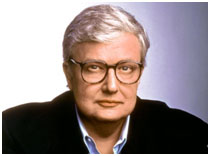 Roger Ebert
Film Critic
June 18, 1942
April 4, 2013
Cancer
The life and death of Roger Ebert:
He was one of America's best known movie critics, part of a team that brought movie reviews to new heights for TV audiences.
Roger Joseph Ebert started life in Urbana, Illinois, the son of a bookkeeper mother and an electrician father. Raised Roman Catholic, he was an altar boy and developed an interest in journalism while in high school.
While attending the University of Illinois, he worked as a reporter for the campus newspaper the "Daily Illini" and began his film critic career in 1967, writing for the Chicago Sun-Times.
He even wrote the screen play for the 1970 Russ Meyer film "Beyond the Valley of the Dolls", regarded by some as a cult classic.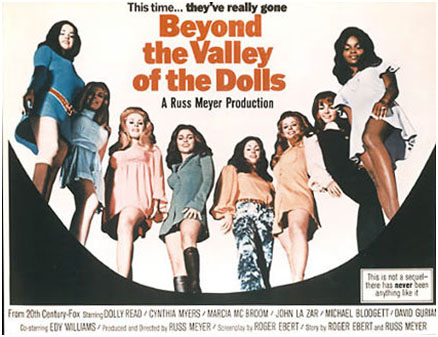 By 1975, he began as co-host of a weekly film review show on the Chicago PBS station. Three years later, Gene Siskel became his partner and the show was picked up by PBS for the national audience.
The pair became well-known for their "thumbs up/ thumbs down" film summaries.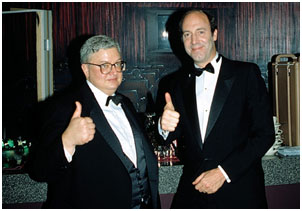 They even trademarked their phrase "two thumbs up."
After Siskel died in 1999, the show was re-titled "Roger Ebert & the Movies".
He married trial attorney Chaz Hammelsmith in 1992, at age 50…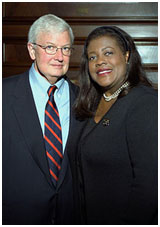 …explaining in his memoir he would never marry before his mother died, because he didn't want to displease her.
In early 2002, Ebert was diagnosed with papillary thyroid cancer and underwent surgery for salivary gland cancer in 2003.
In June of 2006, he needed cancerous tissue removed near his right jaw and remained off the air after complications.
The jaw surgery left him unable to speak or eat normally and disfigured him.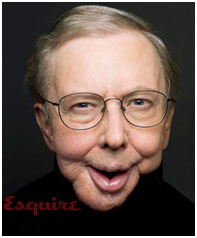 Nevertheless, he continued to public his review in print and online right up to the timer of his death at the age of 70.
In September 2013, plans were made for a life size bronze statue of Ebert in Champaign, Illinois.