Famously Dead A-Z:

Cause of Death:
View information about Patrice O'Neal's death here on famously-dead.com. You can view information about Patrice O'Neal's death and other famous deaths. You can view by name or by cause of death. We also have included the most popular famous deaths.
Patrice O'Neal's Death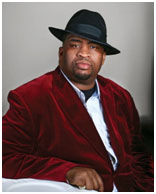 Patrice O'Neal
Comedy
December 7, 1969
November 29, 2011
Stroke
The life and death of Patrice O'Neal:
He was a funny man, on stage, TV and on the radio. And he had an unconventional style, described as "conversational" in which he would engage audience members to call out and push his act along.
Patrice Lumumba Malcom O'Neal was born in New York City and raised in the Roxbury section of Boston. He never knew his father. His mother Georgia named him after the leader of the Congolese Independence movement, Patrice Lumumba, and the American Civil Rights leader Malcolm X.
O'Neal was a star high school football player with three varsity letters and a senior year state championship for West Roxbury High. However, he rejected football scholarships, choosing to stay in the Boston area at Northeastern University, with a major in Performing Arts.
He started his comedy career at Boston area bars in 1992 and later moved to New York City, becoming a regular act the Comedy Cellar before heading out to Los Angeles. But his effort to gain fame fizzled when he wouldn't change his sometimes confrontational act.
O'Neal moved to the United Kingdom to try it there. While there, he caught the eye of British comic Ricky Gervais.
When Patrice returned to the New York area in 2002, he was offered a half hour special on the "Showtime" cable channel and later joined the cast of the "The Colin Quinn Show." Guest shots on "The Office" and "Arrested Development" and other TV shows followed and in 2005 he filmed a half hour special for HBO's "One Night Stand".
He was also a radio personality, becoming a regular guest on the "Opie and Anthony" show in 2002…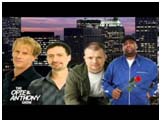 …and hosting a call-in relationship advice show on XM Radio, which ended when XM merged with satellite rival Sirius.
His final TV appearance came in September 2011 when he was on the dais for the Comedy Central Roast of Charlie Sheen.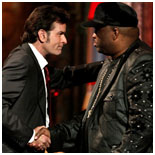 He'd struggled with his weight for years and was found to have Type 2 diabetes in his early 20's.
On October 9, 2011, Patrice complained that he couldn't move his leg – an early sign of a stroke. He was rushed to a New Jersey Hospital where surgeons removed a blood clot. However, O'Neal had lost his ability to speak and his doctors warned that if he survived, he would have probably been paralyzed and unable to talk.
His family tried to keep the news quiet but on the morning of November 29th, 2011, he died from complications from his stroke.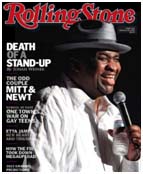 He's survived by longtime partner (whom he called his wife) Vondecarlo Brown…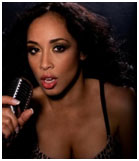 …his mother Georgia, sister Zinder and stepdaughter Aymilon.
His funeral at New York's Park Avenue Christian Church was attended by many of his old friends from the world of comedy, including Chris Rock, Jim Norton, Wanda Sykes and Colin Quinn.
Patrice was cremated with his ashes given to family and friends.