Famously Dead A-Z:

Cause of Death:
View information about Morley Safer's death here on famously-dead.com. You can view information about Morley Safer's death and other famous deaths. You can view by name or by cause of death. We also have included the most popular famous deaths.
Morley Safer's Death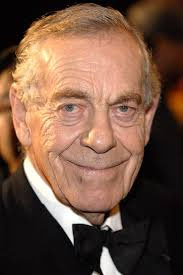 Morley Safer
Broadcast Journalist
November 8, 1931
May 19, 2016
Pneumonia
The life and death of Morley Safer:
He was a familiar face and voice for millions of Americans for several decades, as he helped uncover both important and interesting stories as one of the team of reporters on the nation's best known TV news magazine. But when he finally decided to retire, he didn't live long – only about a week after his farewell announcement.
Morley Safer was born in Toronto, Canada. His mother was the former Anna Cohen and his father Max Safer was an upholsterer. Morley had a brother Leon and a sister named Esther. The family was of Austrian-Jewish extraction.
An avid reader of the works of Ernest Hemingway as a youngster, Morley decided at a young age that he wanted to be a foreign correspondent, like Hemingway. And although he briefly attended a couple of colleges in Ontario, he never finished his formal education, dropping out to become a newspaper reporter at the age of 19.
Safer worked his way through a series of Canadian and English newspapers, before joining the Canadian Broadcasting Corporation as a correspondent in the mid 1950's. He was with the CBC until 1964, covering major stories like the Suez Crisis in Egypt and was the only Western correspondent in East Berlin when the Communists put up the Berlin Wall.
But it was in 1964 that Morley got his career break, when he was hired by CBS. He was quickly assigned to open a news bureau in Saigon as the Viet Nam War heated up…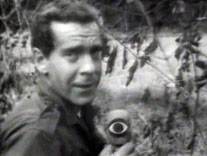 …and by 1967 was named London Bureau chief. He received one of his Emmy's in 1971 for his reporting on the Gulf of Tonkin incident, which helped to fuel the Viet Name conflict.
By 1970, Safer was asked to join the team on "60 Minutes" …

… and spent the rest of his career there. He established a friendly and highly professional interview style, and was known for breaking both important news and offbeat human interest pieces. Here he discussed the show's story process.
And here is on with a 60 Minutes profile on the legendary actress, Katherine Hepburn.
Morley married Jane Fearer in London in 1958…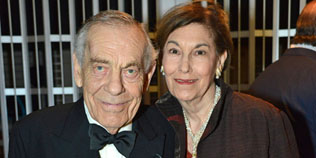 …and their daughter Sarah Alice Anne Safer…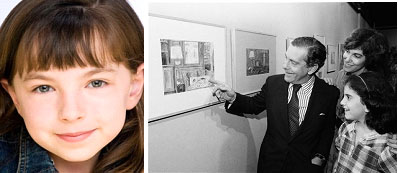 … went on to her own career as a freelance journalist.
Morley worked for six decades as a broadcast journalist and won a boat load of awards including a dozen Emmy's, three Peabody Awards, three Overseas Press Awards, two DuPont Columbia University Awards, the Paul White Awards from the Radio-Television News Directors Association and a Lifetime Achievement Award from the National Academy of Television Arts & Sciences.
After 46 years with CBS, Morley retired in May of 2016 and died a week later on pneumonia at his Manhattan home. He maintained a dual Canadian / American citizenship and was also survived by three grandchildren and his brother and sister.